Why the Spyder name? The founder of this winter sports apparel brand, David Jacobs was a passionate sports car fan, so he borrowed the spelling with a "y" from the Ferrari Spyder. As a leading professional sky racer, David believed he could make a better product then what existed in the market and sell it to the close-knit race community. He began with ski sweaters and then moved to ski pants. The collection has expanded over the years and now Spyder is a leading skiwear brand for women.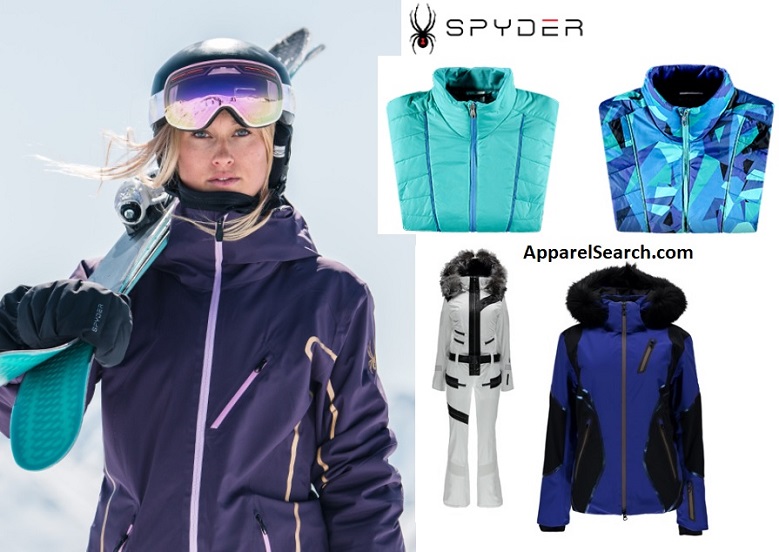 Learn more about the women's Spyder clothing brand of active outdoor apparel.
You may also have interest in reading our skiwear brands blog post on the Fashion Blog.
If you have changed your mind and do not wish to research the brand Spyder, you can use the search engine on this page to find another clothing label that may be of more interest.
When you are ready to research additional fashion brands for women you can try the following pages to find our alphabetical list of women's fashion brands.
Apparel Search is a leading guide to fashion, style, clothing, glam and all things relevant to apparel. We hope that you find this Spyder page to be helpful.
What ever winter sports apparel you are wearing is in fashion if it keeps you warm enough for your activities.

Spyder