Founded in 1995 by Trina and her husband, photographer Jonathan Skow, as a women's contemporary clothing line, Trina Turk has evolved into an iconic lifestyle brand, celebrating California style with eleven annual collections of chic women's ready-to-wear and accessories, including jewelry, handbags, eyewear and footwear, plus swimwear, activewear, a Mr Turk menswear line, and residential décor and textiles.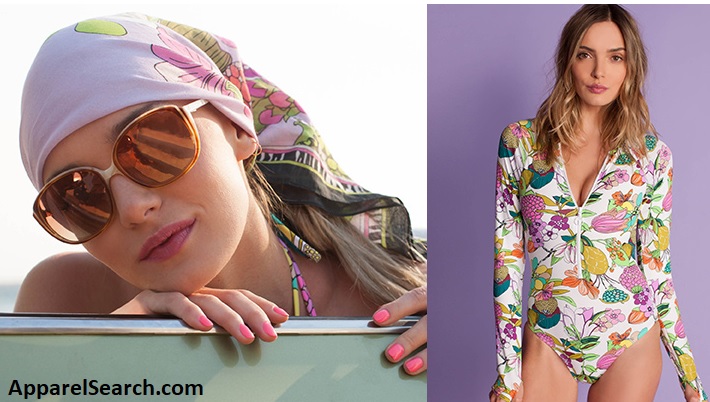 A genuine California local, Trina Turk is inspired by the Golden State's multicultural mix, creativity, craftsmanship, architecture, and landscape--a synergy that permeates her contemporary, colorful aesthetic. Infused with bold signature prints and dynamic hues unique to each collection, Trina's modern and optimistic outlook meld the best of classic American design with a California confidence, incorporating beautiful fabrications and impeccable quality for the effortless elan and carefree glamour.
Learn more about the women's Trina Turk fashion brand.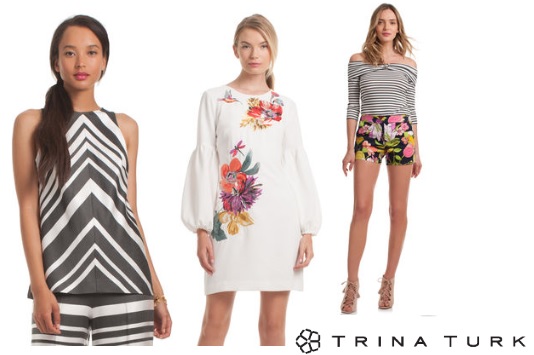 If you have changed your mind and do not wish to research the brand Trina Turk, you can use the search engine on this page to find another clothing label that may be of more interest.
When you are ready to research additional fashion brands for women you can try the following pages to find our alphabetical list of women's fashion brands.
Have you seen our Fashion Designer Directory section.
Keep in mind that sometimes the brand of clothing you've always loved won't fit as well as it has in the past. As a matter of fact, the quality could change at your favorite designer's shop, as they adjust their demographics or respond to shifts in consumer spending etc. So remember to keep your favorite and most familiar brands on hand. You should always keep your eyes open for the next up-and-coming designer labels, as well. Today's unknown designer brand could become tomorrow's favorite!
Apparel Search is a leading guide to fashion, style, clothing, glam and all things relevant to apparel. We hope that you find this Trina Turk page to be helpful.
The clothing that you are wearing today is most definitely in style. You are clearly a trendsetter.

Trina Turk