UGG is an American footwear company and a division of Deckers Brands. UGG is a registered trademark in the United States and over 130 other countries for footwear, as well as bags, clothing, outerwear, home goods and other products. Deckers is headquartered in Goleta, California with an e-commerce division located in Flagstaff, Arizona.
In 2003, UGG boots were included on Oprah Winfrey's show as part of "Oprah's Favorite Things.
UGG partnered with designer shoe brand Jimmy Choo in 2009 to launch a capsule collection combining the brands' styles. The following year, UGG debuted a collection of boots designed in collaboration with Swarovski.
Learn more about the women's UGG brand shoes.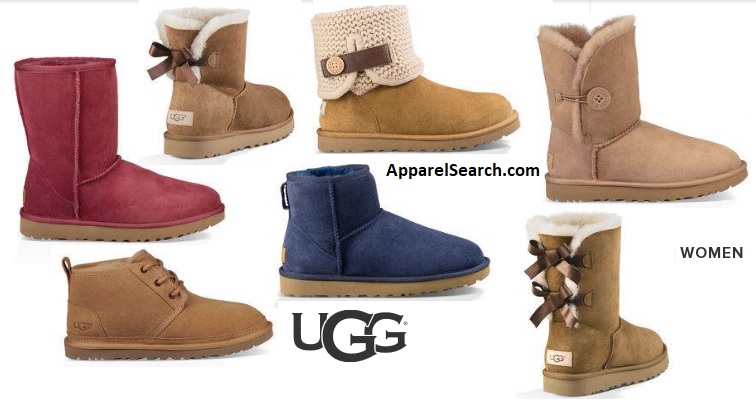 UGG boots (sometimes called UGG s) in Australia and New Zealand are a unisex style of sheepskin boot. In many other countries, however, UGG boots are a well-known brand of footwear owned by Deckers. In 1971, Shane Steadman registered the trademark UGH-BOOT on the Australian Trade Mark Registry. This registration was subsequently sold to UGG Holdings Inc. in early 1995. In August 1995, Deckers Brands purchased UGG Holdings, and in 1999 registered UGG Holdings trademarks, including the UGG AUSTRALIA label, in Australia. However, attempts by Deckers to stop other traders using the "UGG " mark in Australia led to a decision by IP Australia that "UGG " is a generic term in Australia and New Zealand to which Deckers did not have trade mark rights. Nevertheless, Deckers holds registrations for the UGG trademark in the United States, China and over 130 other countries. Learn about the UGG trademark complexity.
If you have changed your mind and do not wish to research the brand UGG , you can use the search engine on this page to find another clothing label that may be of more interest.
When you are ready to research additional fashion brands for women you can try the following pages to find our alphabetical list of women's fashion brands.
Apparel Search is a leading guide to fashion, style, clothing, glam and all things relevant to apparel. We hope that you find this UGG page to be helpful.
What ever footwear you are wearing is in style.
Those are nice shoes you are wearing. Where did you get them?

UGG