The brand was founded in 2005 by childhood best friends - Justin Timberlake and Trace Ayala. The name derives from both Justin and Trace's grandfathers, making the brand more personal and rooted in their family heritage.
William Rast is an American clothing line founded by Justin Timberlake and Trace Ayala. It is most known for their premium jeans. On October 17, 2006, Justin Timberlake and Trace Ayala put on their first fashion show to launch their new William Rast clothing line. The label also produces other clothing items such as jackets and tops. The company started first as a denim line, later evolving into a men's and women's clothing line.
The premium denim space was designed reflecting Justin and Trace's lifestyle - think Tennessee meets Hollywood, Rat-Pack meets James Dean.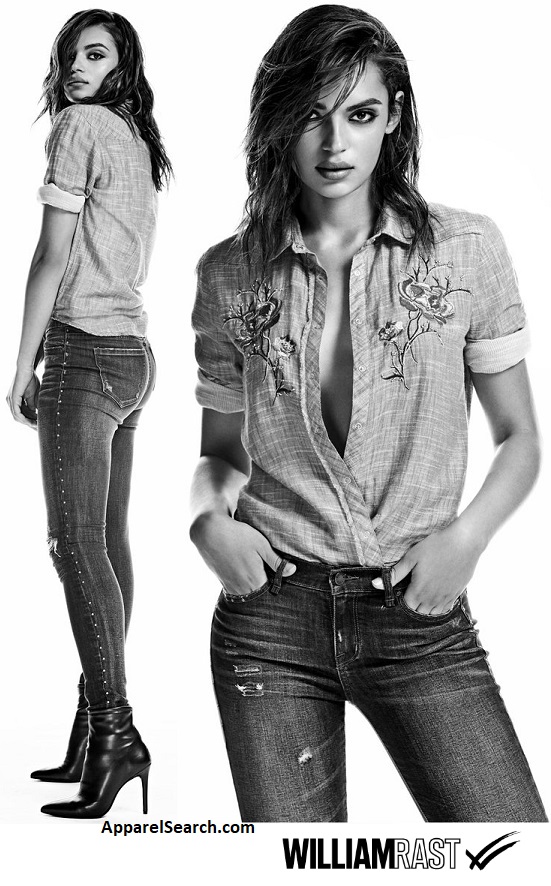 Learn more about the women's William Rast fashion brand.
If you have changed your mind and do not wish to research the brand William Rast, you can use the search engine on this page to find another clothing label that may be of more interest.
When you are ready to research additional fashion brands for women you can try the following pages to find our alphabetical list of women's fashion brands.
Have you seen our Fashion Designer Directory section.
Apparel Search is a leading guide to fashion, style, clothing, glam and all things relevant to apparel. We hope that you find this William Rast page to be helpful.
The clothing that you are wearing today is most definitely in style. You are clearly a trendsetter.

William Rast