Welcome to the worlds greatest guide to Women's Cotton Skirts. Are you actually looking for Women's Cotton Skirts? Well, we hope you are because the reality is that you have found our page on the topic.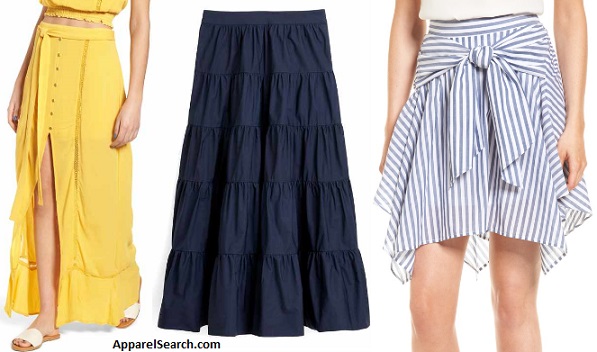 A skirt is a woman's outer garment fastened around the waist and hanging down around the legs. They are made in various fabrics, colors, styles, and lengths. A skirt is the lower part of a dress or gown, covering the person from the waist downwards, or a separate outer garment serving this purpose. The hemline of skirts can vary from micro to floor-length and can vary according to cultural conceptions of modesty and aesthetics as well as the wearer's personal taste, which can be influenced by such factors as fashion and social context. Most skirts are self-standing garments, but some skirt-looking panels may be part of another garment such as leggings, shorts, and swimsuits.
Cotton fabric has many benefits. The fabric breathes well and washes well. Those are two important factors, but the list goes on and on. Learn about the benefits of cotton fabrics.
Denim skirts are of many differnt example of important cotton skirts.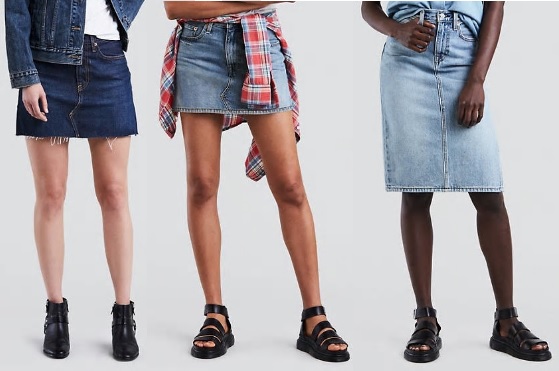 You will find the cotton skirts come in a wide variety of style, colors, prints, fabrications, etc. You will find twill, denim, jersey, chambray, etc.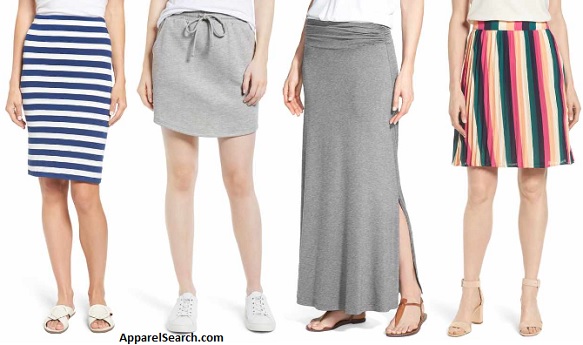 Thank you for using the Apparel Search website.