In this ladies apparel section of the Apparel Search directory, you will find all sorts of interesting information regarding cotton tennis skirts.
A skirt is the lower part of a dress or gown, covering the body from the waist downwards, or a separate outer garment serving this purpose. Skirts are worn for a wide variety of occasions. One of which being for the game of tennis.
Tennis is a racket sport that can be played individually against a single opponent (singles) or between two teams of two players each (doubles). Each player uses a tennis racket that is strung with cord to strike a hollow rubber ball covered with felt over or around a net and into the opponent's court.
You will find a wide assortment of styles, colors, and fabrics are used to manufacturer this type of clothing. Some skirts are pleated and others are plain front. You will even find skorts which are very appropriate for athletics.

Here are a few features to consider when selecting a tennis skirt.
Flat-front elastic waistband offers a secure, flattering fit.
Inner short provides lightweight support and convenient ball storage.
Two tennis ball upside down pockets one on each leg to allow easy access.
Regular or high waistband.
The athletics skorts combines a fashion outer pleated skirt and built-in short.
Hook and Eye closure.
None see through with double layer.
Pleats
Flat-front elastic waistband to offer a flattering fit.
Dolphin hem allowing for full range of motion.
Reinforced stitching.
Front Slits
Undershort under skirt with ball pocket
Moisture-wicking material
A-line tennis skirt with attached undershorts
Most tennis skirts are made with synthetic fibers such as polyester and spandex. However, they are also made of cotton or cotton blends. For example cotton/poly or cotton/spandex. Blending fibers can add additional benefits such as improved wicking & stretch.
Learn the benefits of cotton.
What is a skort? Are you wondering if it is a skirt with a built-in short or a short with a skirt?. A skort is a combination of a skirt and short. However, it is technically a "short". Learn more about skorts in our fashion influence section.
Why tennis players where skorts? So that they don't show it all.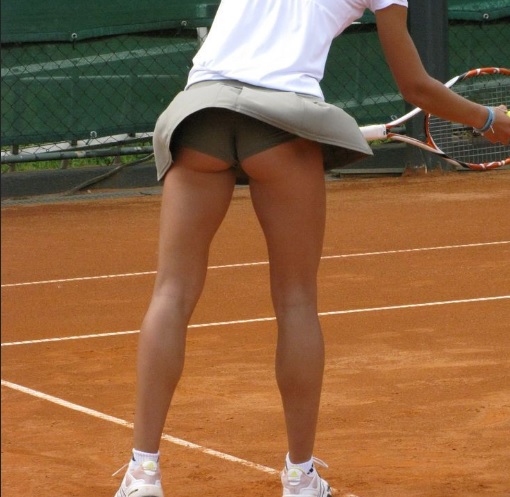 Do you know the meaning of the work culottes? Learn about culottes in our apparel definitions section.
Outfit yourself in a new tennis skirt or skort from popular brands. Visit your favorite athletic apparel store or shop online. You will find tons of choices that will hopefully help you play even better...
In addition to playing the sport, tennis skirts can be worn simply for fashion.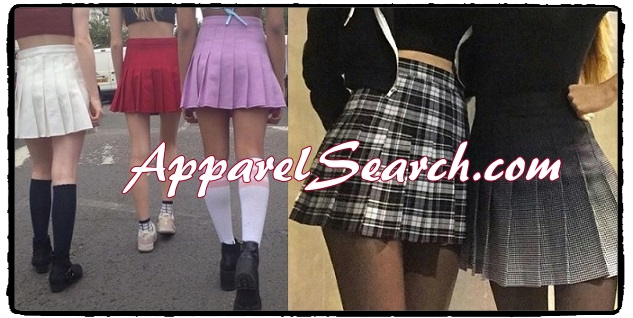 Apparel Search is a leading guide to fashion, style, clothing, glam and all things relevant to apparel. We hope that you find this Women's Cotton Tennis Skirts page to be helpful.
What ever you are wearing, is in fashion.
If you want to be even more stylish, you should wear your Women's Cotton Tennis Skirts.

Return to the top of this Tennis Skirts page.
Thank you for using the Apparel Search website.