Yoga is a Hindu spiritual and ascetic discipline, a part of which, including breath control, simple meditation, and the adoption of specific bodily postures, is widely practiced for health and relaxation. Yoga is a group of physical, mental, and spiritual practices or disciplines which originated in ancient India. There is a broad variety of yoga schools, practices, and goals.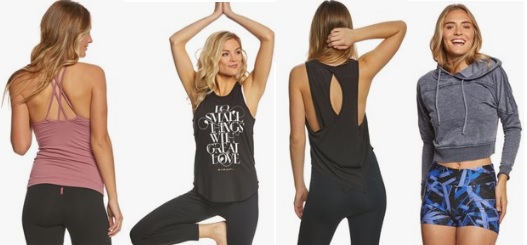 Yoga came to the attention of an educated western public in the mid-19th century along with other topics of Indian philosophy.
Yoga as exercise is a modern exercise practice influenced by hatha yoga. It involves holding stretches as a kind of low-impact physical exercise, and is often used for therapeutic purposes.
Hatha yoga is a branch of yoga. The word hatha literally means "force" and thus alludes to a system of physical techniques.
In the 20th century, hatha yoga, particularly asanas (the physical postures), became popular throughout the world as a form of physical exercise, and is now colloquially termed simply as "yoga." According to Mallinson, some Hatha Yoga techniques can be traced back to at least to 1st-century CE, in texts such as the Sanskrit epics (Hinduism) and the Pali canon (Buddhism).
Yoga is an exercise that is truly beneficial for both the mind and body. However, if you are really serious about taking a class, it is essential to wear the proper clothing. When you're brand new to yoga, you're likely to have a lot of questions about what you're getting into, including what to wear.
Yoga pants are a type of flexible, form-fitting pants designed for the practice of yoga as well as other physical activities that involve a lot of movement, bending and stretching. These pants are generally made from a blend of cotton, lycra spandex, nylon, polyester, wool, or a similarly light and stretchy synthetic material giving the pants a very soft, smooth, polished and silky finish when worn. Although designed specifically for yoga, the pants are also casually worn as everyday dress by many women. They are also worn for other fitness activities in addition to Yoga exercise. They can be tight form fitting pants or loose.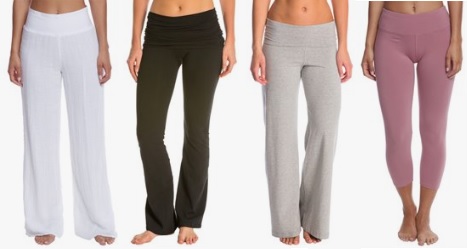 Yoga tops come in a wide variety. Essentially they should provide comfort and support. Yoga tops can include t-shirts, tank tops, jog bras, etc. Cotton and cotton blends are often worn.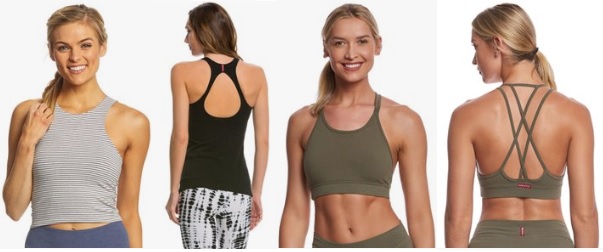 Yoga is often done barefoot. However, you may want to research yoga socks. Yoga socks should be comfortable and they often have a no slip sole. They are also sold as half-toe so that your toes can be exposed.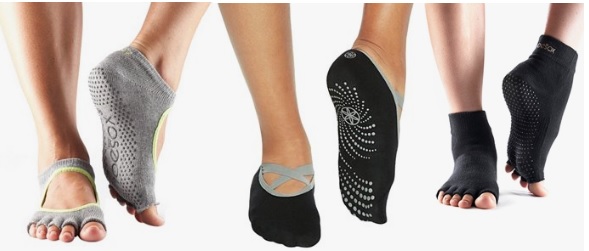 Demand for comfortable active, athletic, sports and casual wear has increased since the turn of the 21st century. Yoga pants have become a very popular garment. While it may seem like you need to get decked out in designer yoga gear before you head to class, that couldn't be farther from the truth. For your first few classes, wear items you already have on hand, and keep things as simple as possible.
You will find a wide assortment of cotton Yoga outfits in department stores, fitness retailers, and online. Be ready for your next class with the perfect fitness fashion.
Learn about the benefits of cotton on the Fashion Blog.
Apparel Search is a leading guide to fashion, style, clothing, glam and all things relevant to apparel. We hope that you find this Women's Cotton Yoga Clothing page to be helpful.
What ever you are wearing, is in fashion.
If you want to be even more stylish, you should wear your Women's Cotton Yoga Clothing.
Learn more about cotton from the following sections of our website.
Learn more about women's cotton fashion.

Thank you for using the Apparel Search website.