Apparel Search is a leading guide to fashion, style, clothing, glam and all things relevant to apparel. We hope that you find this Women's Fitness Clothing page to be helpful.
Fitness clothing comes in various styles, from simple crew neck t-shirts & polyester shorts to luxury designer yoga outfits and beyond. If you do your research, you can find fabulous yoga pants, leggings, joggers, tank tops, tees and more for any fitness level. Depending on your activity you will most likely want clothes that can be worn amid any movement.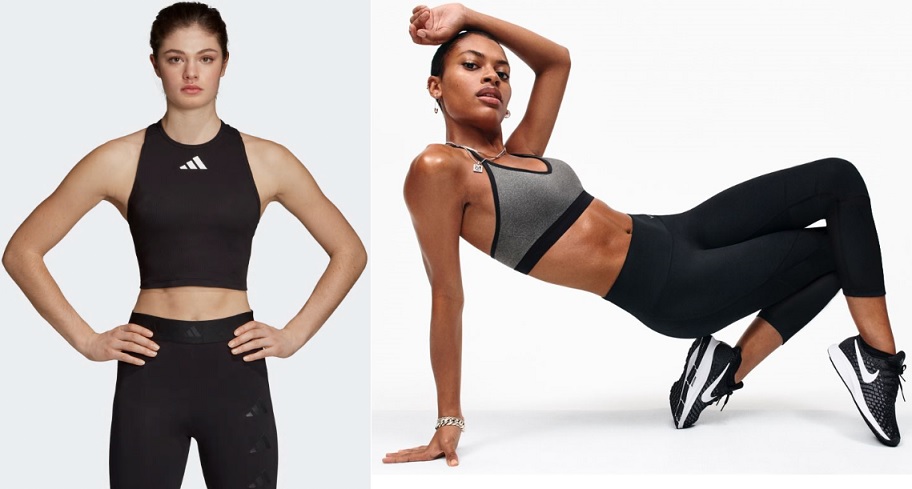 There is no sense in looking great if you feel terrible. Be sure to keep "comfort" in mind when selecting your fitness clothing. Try to avoid rough fabrics that irritate the skin and be more aware of 'fit' than size as the best fitness clothing brands often tend to be more form fitting and smaller than regular clothes.
Popular women's athletic clothing brands include Adidas, Nike, Under Armour, Fabletics, and many more.
What ever you are wearing, is in fashion.
If you want to be even more stylish, you should wear your Women's Fitness Clothing.

Return to the top of this Women's Fitness Clothing store page.