Flats are footwear with a very thin heel or the appearance of no heel at all. Flats is footwear which is not high-heeled.
Ballet flats derived from ballet shoes, for casual wear as well as dancing.
Ballet shoes (also known as ballet slippers), are often referred to as "flats" or "flat shoes", in contrast to the pointe shoes more advanced female dancers wear. A ballet shoe, or ballet slipper, is a lightweight shoe designed specifically for ballet dancing. It may be made from soft leather, canvas, or satin, and has flexible, thin soles.
Racing flats, lightweight shoes used primarily for running a race. Racing flats, or simply flats, are lightweight athletic shoes designed for "long distance" track and field, cross country, and most often, road races. They differ from normal training shoes mainly by the lack of a substantial heel (hence the name).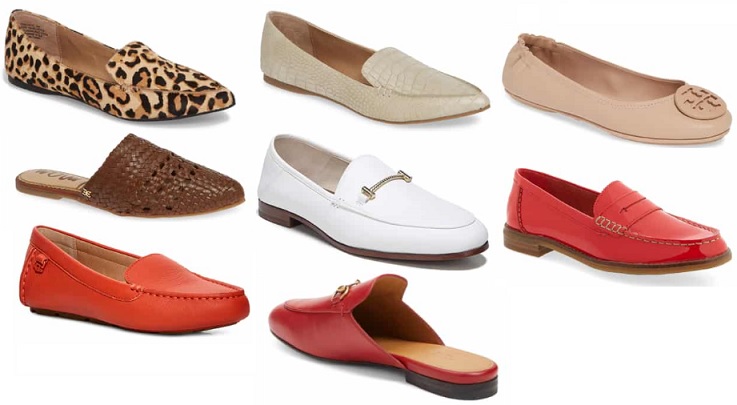 You may also want to check the Women's flats boots and Women's flats sandals sections.
Below you can find additional footwear categories if you wish to do further research.
Apparel Search is a leading guide to fashion, style, clothing, glam and all things relevant to apparel. We hope that you find this Women's Flats page to be helpful.
What ever you are wearing, is in fashion.
If you want to be even more stylish, you should wear your Women's Flats.