Apparel Search is a leading guide to fashion, style, clothing, glam and all things relevant to apparel. We hope that you find this Glamorous Dress page to be helpful.
First of all, "you" look glamorous in anything. What that said, what is glamorous?
The word glamorous simply means having glamour. Glamour is an attractive or exciting quality that makes certain people or things seem appealing. A proper dress can certainly give the appearance of glamour.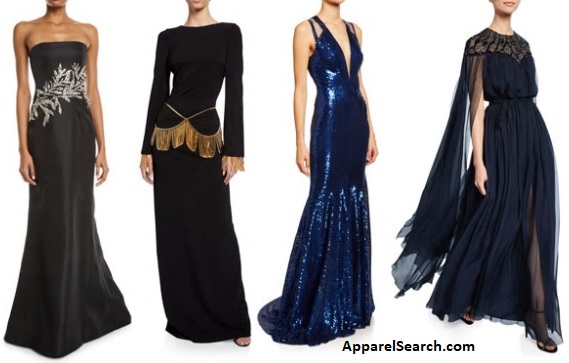 Glamour is the impression of attraction or fascination that a particularly luxurious or elegant appearance creates, an impression which intensifies reality. For example, most dresses worn on the red carpet are glamorous dresses. Even if they are not gorgeous, they are most likely at the very least fascinating.
What ever style of dress you are wearing or plan on wearing is most likely very glamorous.
If you want to be even more stylish, you should wear your Glamorous Dress.

Have you seen our Fashion Designer Directory section?