Apparel Search is a leading guide to fashion, style, clothing, glam and all things relevant to apparel. We hope that you find this Juniors Apparel page to be helpful.
Juniors apparel is a type of US standard women's clothing size.
There are multiple size types for women's fashion, designed to fit somewhat different body shapes. Variations include the height of the person's torso (known as back length), whether the bust, waist, and hips are straighter (characteristic of teenagers) or curvier (like many adult women), and whether the bust is higher or lower (characteristic of younger and older women, respectively).
Juniors apparel sizes are for younger women and are designated by uneven sizes ranging from 1 to 15+. The sizes for juniors are usually slimmer in the hips and bust than misses sizes (to fit the growing, younger body shapes of teenagers). Junior apparel is often trendier and less expensive than women's apparel and often made to be more like fast fashion that is only in style for a few seasons.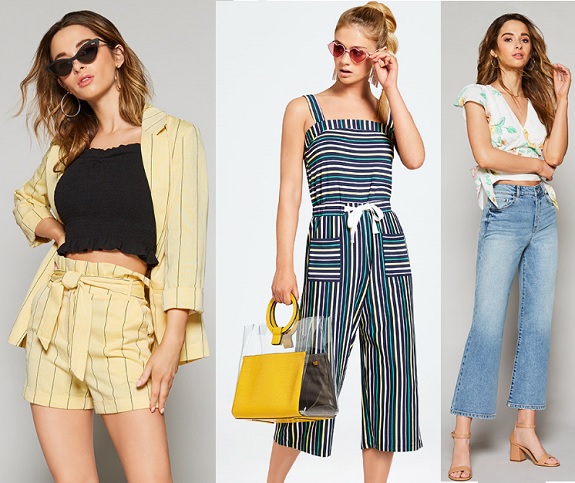 Junior fit apparel bridges the gap between girls' size clothing and women's size fashion. The garment sizing fits larger than girls' size clothing, but still smaller than women's (misses) sizes. The style of clothing generally caters to teens, styled to fit tighter around budding curves for a more body-conscious fit.
What ever you are wearing, is in fashion.
If you want to be even more stylish, you should wear your Juniors Apparel.

Return to the top of this Juniors Apparel page.