Apparel Search is a leading guide to fashion, style, clothing, glam and all things relevant to apparel. We hope that you find this Juniors Fashion page to be helpful.
Juniors fashion sizes are typically for young women. It is clothing that is sized for a stage between girls and women's. Essentially, you can think of it as clothing for teenage women. This category is fast paced and catering to what can be kindly described as a fickle audience. If you are planning on designing or selling juniors fashion, you better be very trendy. If a fashion brand or clothing store is not perfectly on trend, they can quickly lose their young shoppers.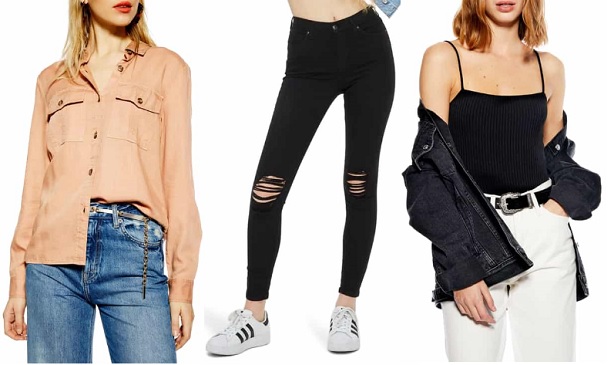 Juniors outfits and teen accessories has its does & don't like other segments of the fashion market. However, the style choices have a great deal of flexibility. The primary limitations may be what parents or the school will approve to be appropriate attire.
Obviously, every young girls body is different and their is no such things as a proper or perfect size. The important thing is to select a garment that is a proper fit for your own body. It does not truly matter if the garment is in the junior, missy, or women's department. Simply find the garment that is comfortable for you.
If you want to be even more stylish, you should wear your Juniors Fashion.

Have you seen our Fashion Designer Directory section?
Don't you wish you could still fit into juniors sizing?
Return to the top of this Juniors Fashion page.