Apparel Search is a leading guide to fashion, style, clothing, glam and all things relevant to apparel. We hope that you find this Women's Leather Hats page to be helpful.
A women's hat is a head covering which is worn for various reasons. Ladies hats can also be worn for ceremonial reasons, religious reasons, safety, etc. Ladies hats can most definitely be a stylish fashion accessory. They are designed and produced in a wide variety of styles, colors, and sizes. The material used also provides a wide assortment. One of the many hat material options would be leather.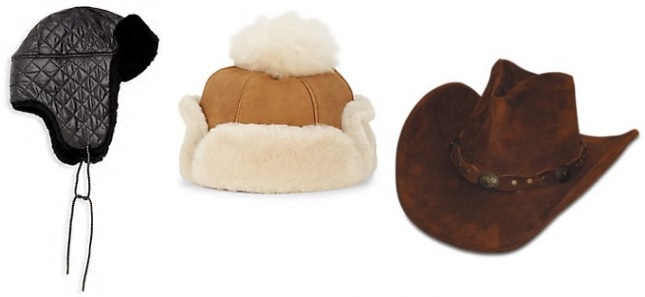 Leather is a natural durable and flexible material created by tanning animal rawhides and skins.
Leather is a material made from the skin of an animal by tanning or a similar process. Learn about the various types of leather grain that can be used for women's hats.
You will find many hats that are made of PU leather. What is PU leather? PU leather is made from polyurethane and leather. It is a high-density cellular plastic sheeting commonly used as a substitute for real leather.

Women's leather hats can come in a variety of colors. They can be the original natural color, dyed or printed.
You can find a list of various hat styles in our definitions section.
What ever you are wearing on your head is cool with us.
If you want to be even more stylish, you should wear your favorite ladies leather hat today.

Have you seen our Fashion Designer Directory section?