Mule is a backless shoe. Across cultures and time frames, mules appear in popular culture from famous paintings to iconic celebrity shoes. As with many other styles of footwear and clothing, the mule design comes in and out of fashion from time to time.

Women's mule style shoes can be casual or dressy. They can have low or high heels.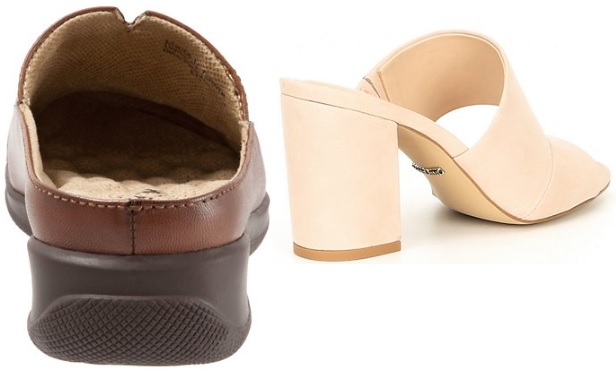 Read blog posts about mule shoes on our fashion & footwear blog.
Mule is a style of shoe that has no back or constraint around the foot's heel. You may have interest in learning about additional ladies footwear categories from the links below.
Apparel Search is a leading guide to fashion, style, clothing, glam and all things relevant to apparel. We hope that you find this Women's Mule page to be helpful.
What ever style of footwear you are wearing, is in fashion.

If you want to be even more stylish, you should wear your favorite Women's mule style shoes today.