Welcome to our fabulously trendy & stylish guide to Women's Quarter Strap Shoes. Are you actually looking for this type of footwear? Well, we hope you are because the reality is that you have found our women's quarter strap shoe page.
A ladies shoe is a covering for the foot that is typically made of leather and have a sturdy sole. They generally do not reach above the ankle.
Many styles of footwear have straps. The quarter strap can reference the ankle strap. some ladies footwear is made with an adjustable ankle strap and others are not adjustable.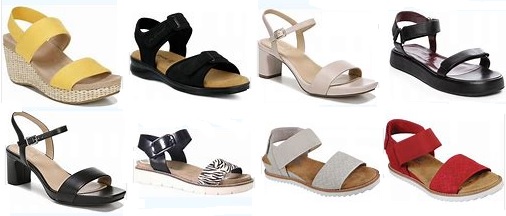 You might find the following footwear guides to be helpful.
Apparel Search is a leading guide to fashion, style, clothing, glam and all things relevant to apparel. We hope that you find this Women's Quarter Strap Shoes page to be helpful.
What ever style of shoe you are wearing on your precious feet is most certainly in fashion.

If you want to be even more stylish, you should wear your favorite quarter strap shoes today.