Apparel Search is a leading guide to fashion, style, clothing, glam and all things relevant to apparel. We hope that you find this Women's sunglasses page to be helpful.
Simply put, sunglasses are a type of eyewear that is tinted to protect the eyes from sunlight or glare.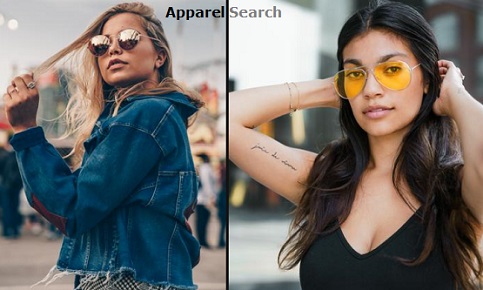 They are primarily designed to prevent bright sunlight and high-energy visible light from damaging or discomforting the eyes. However, they have another extremely important function. They are designed to help the wearing "look good". To be honest, finding the proper pair for your face can become quite the adventure. Sunglasses come in a very wide variety of colors, shapes and sizes. Similar concept for a women's face. Finding the proper pair of sunglasses for the wearers face is sometimes challenging.
Sunglasses can be worn to hide one's eyes. This may be appealing to the wearer for a wide variety of reasons. It is sometimes uncomfortable to other people if they can's see your eyes...Lawbreakers have been known to wear sunglasses during or after committing a crime as an aid to hiding their identities
Fashion trends can be another reason for wearing women's sunglasses, particularly designer sunglasses from high-end fashion brands. Sunglasses of particular shapes may be in vogue as a fashion accessory. In the retail market, you will find a very wide assortment of styles, shapes, sizes, colors, etc. Some styles stay popular year after year, but new trendy versions are added to the assortment often.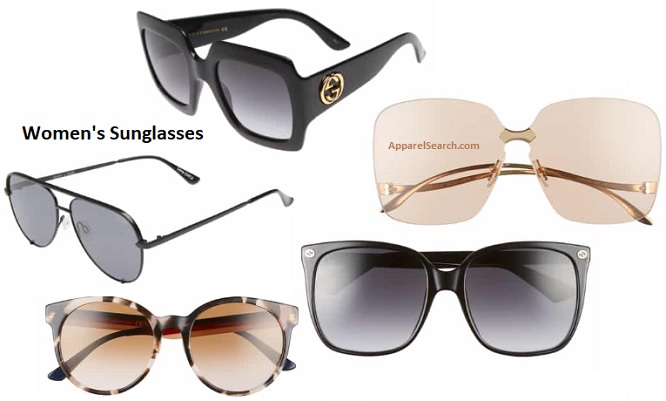 Fashion trends can also draw on the "cool" image of sunglasses and association with a particular lifestyle. One example would be a surfer lifestyle.
Note: Sunglasses sold in the United States are regulated by the Food and Drug Administration and are required to conform to safety standards.
Read blog posts about sunglasses on our Fashion Industry Blog.
What ever style of sunglasses you are wearing today are most definitely fashionable. You are clearly a trend setter.
If you want to be even more stylish, you should wear your favorite Women's Sunglasses.
Women's Clothes Directory:
Learn more about fashion eyewear.