Fashion Sunglass Retailers - Fashion Stores Selling Fashionable Sunglasses
Fashion Accessories Clothing Retail Stores Apparel Shopper Fashion Stores by Category Fashion News Fashion Jobs Men's Sunglasses Guide Women's Sunglass Guide Women's Eyewear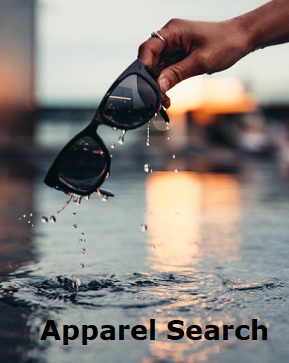 Don't forget to visit the fashion product influence section to learn more about sunglasses.
Are you curious about the best sunglass styles ever?
Sunglass Stores Directory

Brighterman Mens Accessories: Offering a wide range of mens accessories from hats, sunglasses, watches, wallets, underwear, bags and more. Knowing the importance of attention to detail, Brighterman focus on quality stocking a variety of designer brands including Ray Ban, Peter Werth, Religion, Jack & Jones and Boxfresh. Address: 74 The Chase Thundersley Essex SS7 3BY UK 08432 893 174 - support@brighterman.com Paul McGregor
Hat Retail
Wallet Retailer
Sunglass Retailer
Bag Retailer
---

Nine West : Belts, handbags, jewelry, sunglasses. Nine West is a division of the Jones Apparel Group, Inc. Jones Apparel Group, Inc. (www.jny.com), a Fortune 500 company, is a leading designer, marketer and wholesaler of branded apparel, footwear and accessories. We also market directly to consumers through our chain of specialty retail and value-based stores, and operate the Barneys chain of luxury stores. Our nationally recognized brands include Jones New York, Evan-Picone, Norton McNaughton, Gloria Vanderbilt, Erika, l.e.i., Energie, Nine West, Easy Spirit, Enzo Angiolini, Bandolino, Joan & David, Mootsies Tootsies, Sam & Libby, Napier, Judith Jack, Kasper, Anne Klein, Albert Nipon, Le Suit and Barneys New York. The Company also markets apparel under the Polo Jeans Company brand licensed from Polo Ralph Lauren Corporation, costume jewelry under the Tommy Hilfiger brand licensed from Tommy Hilfiger Licensing, Inc. and the Givenchy brand licensed from Givenchy Corporation and footwear under the Dockers Women brand licensed from Levi Strauss & Co. Each brand is differentiated by its own distinctive styling, pricing strategy, distribution channel and target consumer. We primarily contract for the manufacture of our products through a worldwide network of quality manufacturers. We have capitalized on our nationally known brand names by entering into various licenses for several of our trademarks, including Jones New York, Evan-Picone, Anne Klein New York, Nine West, Gloria Vanderbilt and l.e.i., with select manufacturers of women's and men's products which we do not manufacture. For more than 30 years, we have built a reputation for excellence in product quality and value, and in operational execution.
Belts
Handbags
Wallets
Sunglasses
Jewelry
---

Oakley: Oakley sunglasses come in various shapes and sizes. You can find polarized sunglasses, transitions, custom eyewear, sports performance sunglasses and even prescription sunglasses. You can also find wearable electronics.
---

Ray-Ban:
---

Sunglass Hut: Welcome to Sunglass Hut part of Luxottica Group S.p.A (NYSE:LUX) which also includes LensCrafters and EyeMed. They are the leaders in the optical industry and they are quickly creating a powerhouse in the retail industry. Each company within the Luxottica Retail family has its own rich history, culture benefits and training programs, and each one is vital to our thriving growth. Sunglass Hut International is recognized as a leader in specialty niche retailing with 1500 Sunglass Hut locations stores around the world. Located in a wide variety of high traffic shopping and tourist destinations, Sunglass Hut and Watch Station stores offer consumers the latest branded products at competitive prices along with outstanding customer service. Sunglass Hut stores are located throughout the United States, Canada, the Caribbean, Europe, Australia, New Zealand, and Singapore.
Learn about the best sunglasses in our consumer fashion section.

Sunglasses are a visual aid, variously termed spectacles or glasses, which feature lenses that are colored or darkened to screen out strong light from the eyes. Many people find direct sunlight too bright to be comfortable, especially when reading from paper on which the sun directly shines. In outdoor activities like skiing and flying, the eye can receive more light than usual. It has been recommended to wear these kind of glasses whenever outside to protect the eyes from ultraviolet radiation, which can lead to the development of a cataract. Sunglasses have also been associated with celebrities and film actors primarily due to the desire to mask identity, but in part due to the lighting involved in production being typically stronger than natural light and uncomfortable to the naked eye. Read the rest of this sunglasses definition at Wikipedia.
Apparel Search Add Your Company Contact Us About Us Advertise News Letter Legal Help
Copyright 1999-2021 Apparel Search Company. All Rights Reserved.