Wedge footwear are shoes, boots, sandals, etc. with a sole in the form of a wedge, such that one piece of material, normally rubber, serves as both the sole and the heel.
Wedges for women are more common and often have a sole that is much thicker at the back than at the front, making them high-heeled boots or shoes.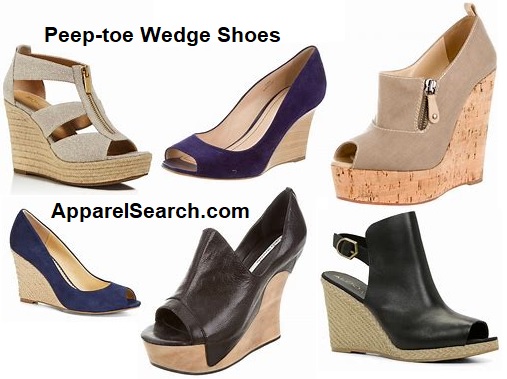 Although the design dates back to ancient Greece, wedgies for women were popularized by Salvatore Ferragamo, who introduced the design to the Italian market in the late 1930s.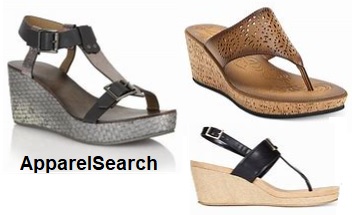 If you are interested you can also check out the wedge sandals page.
Who invented the cork wedge shoe?
In the high fashion world, Ferragamo invented the cork wedge shoe in the 1940s due to the economic sanctions against Italy. Ferragamo could no longer afford to purchase steel for traditional heels. He experimented with pieces of Sardinian cork. It was glued and trimmed until the entire space between the sole and heel was solid.

Suggested links of possible interest: