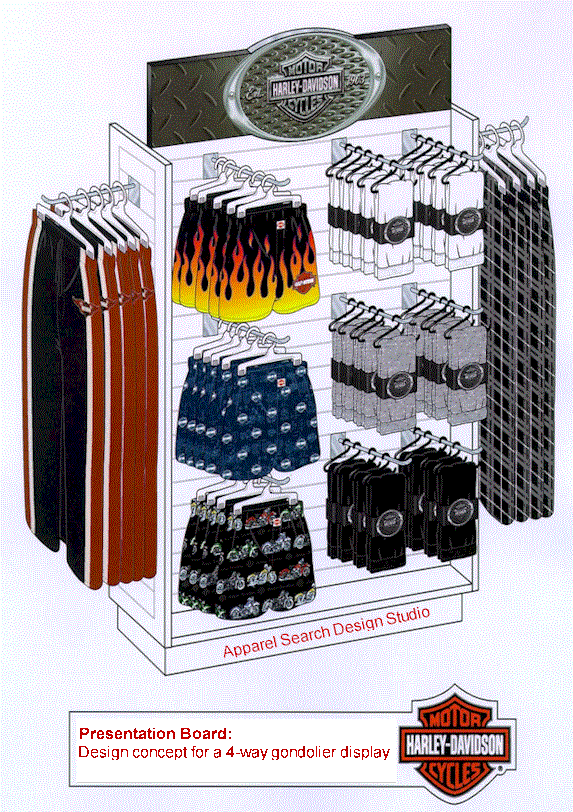 We apologize for the clarity of this image. The image has blurred as it was uploaded onto the web site. If you have serious interest, we can certainly e-mail a clear file for your reference.
---
This presentation was designed for Harley-Davidson. We do "not" own or license the rights to Harley-Davidson designs, copyrights, or trademarks. The art was created solely as a presentation to Harley-Davidson. We are in no way affiliate with, nor claim to represent the company that owns the characters or trademarks on this page.
---
Apparel Search Add Your Company Contact Us About Us Advertise News Letter Legal Help
Copyright © 1999-2019 Apparel Search Company. All Rights Reserved.