Born in Cologne, Germany on January 2, 1959, Dirk Bikkembergs is a integral component of Belgian fashion, and has remained so since 1982 when he graduated from the Royal Academy of Fine Arts in Antwerp.
Dirk worked for various fashion companies in Belgium until 1985, when he won the Golden Spindle Award for Best Young Designer in Fashion. The award was created in 1982 as a direct result of the Belgian government's mandate to infuse new life into the textile industry. As a winner of the competition, designers were given access to manufacturers to produce their collections. His first collection appeared in 1986 and was focused on shoes, rather than clothing.
His vision for footwear became his trademark. Today, his line of shoes includes mens, ladies and childrens in styles such as sandals, sneakers, and boots.
Dirk Bikkembergs did not rest and continued to move forward working with knits to create a clothing line. Within two short years, he had launched a menswear collection in 1988 called "Dirk Bikkembergs Men". The collection was manufactured in Italy and was shown in Paris to wonderful reviews.
In 1996, Dirk's designs were so popular that he licensed his footwear business to an Italian company called Zeis Excelsa SpA. The brand became even bigger with an international distributor.
July 2011, it was announced that Dirk Bikkembergs sold his label to the Italian footwear licensee, Zeis Excelsa SpA.
Apparel Search presents Dirk Bikkembergs fashion designer profiles.
| | |
| --- | --- |
| Bing Search Results: | Google Search Results: |
| | |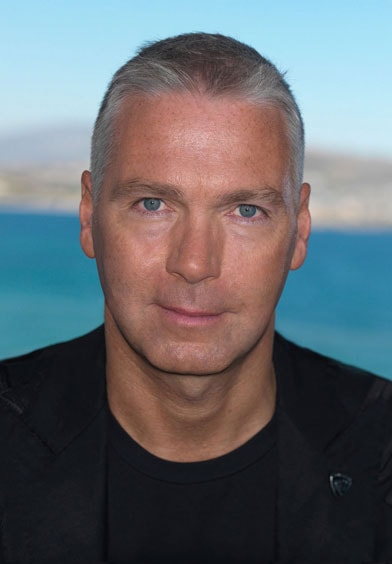 Apparel Search guide to Dirk Bikkembergs desiger profile photos, Dirk Bikkembergs profiles videos, Dirk Bikkembergs designer profile news, Dirk Bikkembergs Profiles blog posts and more... If you are interested in fashion and style, you will be interested in Dirk Bikkembergs Profiles.
We hope that you have enjoyed learning about Dirk Bikkembergs Profiles.
Visit the Dirk Bikkembergs official website.
Return to the Fashion Designer section. Or search for designers by the fashion designers name.
Research additional popular designers from our alphabetic fashion designer list.
In the opinion of Apparel Search, fashion should be designed with a few primary concepts in mind. The garments should be glamorous, practical, comfortable, stylish, and in the right weight and color. If designers follow these rules they will present only sumptuous and striking fashion.
When selecting designer fashions, please make sure that you select clothing that is appropriate for the occasion.
See what the fashion celebrities are wearing. They love wearing designer fashion.