Louis Verdad Los Angeles October 2007
Cosa Nostra Los Angeles October 2007
2Bfree Los Angeles October 2007
Blue Tattoo Los Angeles October 2007
Eduardo Lucero Los Angeles Runway Oct 2007
Jungle Gurls Los Angeles Swimwear Show 2007
LRG Los Angeles Fashion Show October 2007
Sterling Williams Los Angeles Fashion Show Oct 2007
Sydney Los Angeles Fashion Show October 2007
Bs Handbags Los Angeles Fashion Show October 2007
Lotta Stensson Los Angeles Fashion Show 2007
Sha Dang Los Angeles Fashion Runway 2007
We have more to follow... Please understand that Apparel Search is an Apparel Industry Directory. We are NOT an up to the minute "fashion" site... We do not have the latest breaking news (well, we do some times...) We are a bit slower then the pace of fashion in regard to posting fashion photos from Fashion Week. If you need up to the second fashion report from LA, try Style.com , LookBookLA etc. Also, if you need an immediate fashion fix for LA fashion week, you can visit the Mercedes-Benz Fashion Week LA section to visit their site. More will follow soon... Thank you for your patience.
List of designers that appeared at the Mercedis-Benz Fashion Week at Smashbox Studios in October 2007
Beach Bunny Swimwear
Bird of Prey
Candice Held
Chick by Nicky Hilton
Christian Audigier
Coco Johnsen
Dina Bar-el
Ecoganik
Elsie Katz Couture
Evidence of Evolution
Gregory Parkinson
Grey Ant
Heatherette
Jenny Han
Jeremy Scott
Joseph Domingo
Juan Carlos
Obando
Kevan Hall
Monarchy Collection
Oligo Tissew
Petro Zillia
Randolp Duke
Smaora
Sue Wong
Tart
Voom by Joy Han
Whitley Kros
Yves Castaldi
The Green Initiative presented by The Gallery Los Angeles featuring Peligrosa, Rene Geneva, Wet Cement, Vintage China, Protect the Element, M the Movement, Artesania and Demano
Mercedis-Benz Fashion Week at Smashbox Studios in October 2007 was produced by IMG Fashion, a division of international sports, entertainment and media giant IMG, is the global leader in the management and production of fashion weeks and designer fashion events. Its portfolio of events in the United States includes Mercedes-Benz Fashion Weeks in New York, Los Angeles and Miami. Outside of the U.S., IMG Fashion produces, manages and/or represents fashion properties including Rosemount Australia Fashion Week in Melbourne and Sydney, the Singapore Fashion Festival presented by MasterCard, Lakme Fashion Week in Mumbai, Fashion Fringe in London, Milan Fashion Week, Fashion Week in Moscow, Mercedes-Benz Fashion Week Berlin and Pakistan Fashion Week.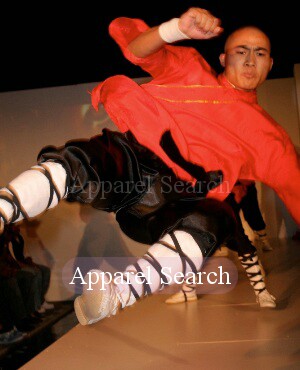 October 2007
MERCEDEZ BENZ LOS ANGELES FASHION WEEK
at
Smashbox Studios: Culver City, California