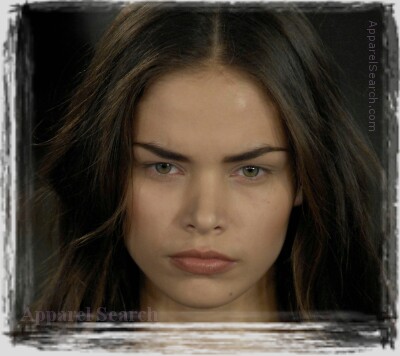 Are you interested in learning more about the fashion modeling business?

If you are a model or if you are looking for one, you have come to the proper place.

In addition, this section contains information about fashion photographers, hairstylists, makeup artists, etc.
Photo Studios & Fashion Photographers
It is not all about natural beauty. Yes, natural beauty is a huge plus, but the fashion industry has resources to help with hair and makeup.
Hair Stylist & Make-up Stylist Agencies
Fashion events that utilize professional fashion models:
Learn about fashion modeling by reading books on the subject.
A model (from Middle French modelle), is a person with a role either to promote, display, or advertise commercial products (notably fashion clothing) or to serve as a visual aide for people who are creating works of art.
Modelling as a profession was first established in 1853 by Charles Frederick Worth, the "father of haute couture, when he asked his wife, Marie Vernet Worth, to model the clothes he designed.
In the 1960s, the modelling world began to establish modeling agencies. Throughout Europe, secretarial services acted as models' agents charging them weekly rates for their messages and bookings. For the most part, models were responsible for their own billing. With the exception of a few models travelling to Paris or New York, travelling was relatively unheard of for a model. The industry has clearly since evolved.
The innovations of the 1960s flowed into the 1970s fashion scene. As a result of model industry associations and standards, model agencies became more business minded and more thought went into a model's promotional materials. By this time, agencies were starting to pay for, as well control, a model's publicity. Many of the world's most prominent model agencies were established in the 1970s and early 1980s.
By the 1980s, most models were able to make modeling a full-time profession.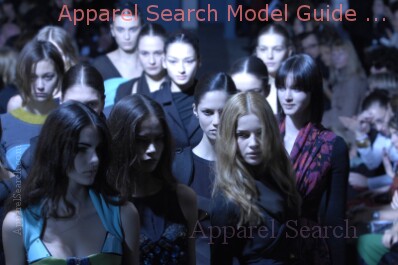 If you enjoy fashion and fashion view fashion models on the runway, check out our Fashion Week Photos website.

Did you know that we have a new modeling web site? Visit the clothing model site.
Apparel Search is one of the most influential fashion industry guides in the universe. We provide many creative resources within the fashion industry, including an extensive database aimed to highlight services pertaining to the modeling segment of our industry.
You may also be interested in visiting the following sections of our site.
Learn more about Fashion.
In the near future we will be adding additional resources to this section.

Types of modeling include fashion, glamour, fitness, swimwear, lingerie, fine art, body-part and commercial print models.