**** Sorry -- EVENT POSTPONED

Farmer & Royal Elastics Fashion Week Event
Tuesday October 16, 2007

The Farmer & Royal Elastics event has been postponed. Thank you for expressing interest in attending this fashion week event. Farmer would like to defer your invitation from Tuesday Oct. 16th to a future date. They apologize for any inconvenience.
**** Sorry -- EVENT POSTPONED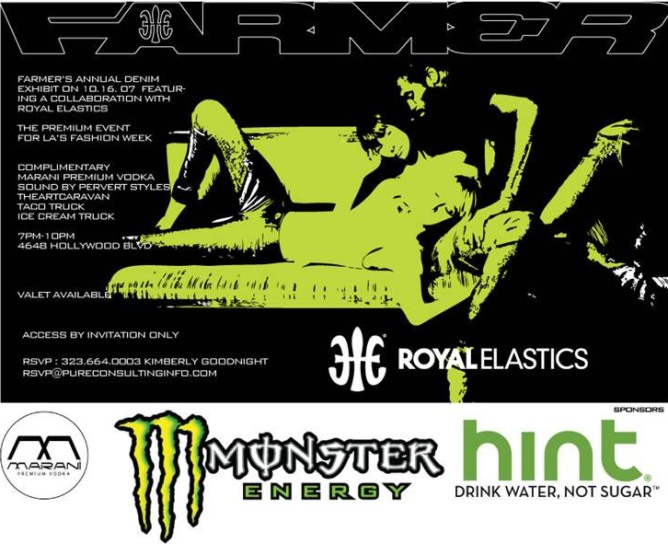 FARMER's Annual Denim Exhibit
Featuring a collaboration with Royal Elastics

Tuesday October 16th, 2007
7pm
10pm
The Premium Event for LA's Fashion Week
Complimentary
Marani Premium Vodka
Sound by Pervert Styles
TheArtCaravan
Taco Truck
Ice Cream Truck

Farmer Store Address:
4648 Hollywood Blvd
Los Angeles

, Ca 90027

Valet Parking Available
Access by invitation only