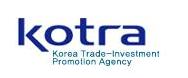 The
Korea Trade-investment Promotion Agency (KOTRA)
announces that more than 50 Korean companies will showcase the latest innovations and products at the debut West Coast edition of Material World and Technology Solutions. An official event of the American Apparel and Footwear Association (AAFA) , the new West Coast edition will co-locate with the LA International Textiles Show at the California Market Center (CMC), September 30-october 2, 2009 in
Los Angeles
,
CA
.
"Korea continues to be recognized as a global leader in the worldwide production of textiles, with textile exports playing a key role in the country's economic growth. The expansive presence of the Korea Pavilion at our new event in Los Angeles will give our attendees a first hand-look at Korea's latest innovations, new technologies and fashion production capabilities," said Tim von Gal, president, Material World & Technology Solutions.
"It has been four years since the establishment of the Global Korea Textile Show (Preview in LA). As our main purpose is to promote the Korean textile and fashion industry, we are extremely delighted to have the opportunity to partner this fall with the California Market Center and Material World LA. We believe that with the support of these two highly experienced organizers, the upcoming fall event will be a good turning point and begin to be recognized as a must-see textile show, " said Mr. Sang Chul Kim, Director General of KOTRA Los Angeles.
Since its inception in 1962, KOTRA has been committed to promoting mutual prosperity between Korea and its trading partners by facilitating international commerce and investment. Throughout its history, the organization has successfully facilitated Korea's rapid export-led economic development through various trade promotion activities such as overseas market surveys and business matchmaking. Today, KOTRA is well-equipped to pursue its twin mandates of trade and investment promotion to enhance national prosperity
Among the exhibiting companies participating in the Korea Pavilion include IB Corp., Masi International, StarTex, DaeDo, Fashion Flying, Korea Textile Center and many others.
Focusing on California's position as a major manufacturing and fashion center, Material World and Technology Solutions will bring together a broad base of traditional fabric, sourcing, technology and logistics resources of all sectors of the Fashion Industry. In addition, the new West Coast edition of Material World will also include a home furnishings, garment production equipment and machinery section.
The co-location of Material World, Technology Solutions and the LA International Textiles Show creates the industry's largest, most comprehensive marketplace for apparel and home furnishing textiles, sourcing, global fashion production and supply chain resources on the west coast.
EXHIBITOR BASE
The LA International Textile Show brings together a tremendous selection of over 250 leading mills and agents from the US, Europe, Asia, South America and other countries showcasing their latest introductions and innovations in the CMC Penthouse, Floor 13 and in permanent textile and trim showrooms on floors 6B and 7A & B. The selection includes a wide array of textile, trim and service provider offerings in 7 key style categories: Fancy, Tailored, Casual, Innovation, Interiors, Trims, Design & Direction.
Material World & Technology Solutions will feature more than 300 booths of companies housed in the CMC's Fashion Theater, Exhibit Hall and newly created exhibition space on Floor 12C. Bringing together US domestic and regional providers from throughout the Americas, Caribbean, Africa and Asia, the Material World & Technology Solutions exhibitor base will include fabric and trimming suppliers, garment manufacturers, IT solutions, equipment and machinery.
ATTENDEE AUDIENCE
Independently, these events already attract key decision-makers ranging from presidents and manufacturing vice presidents to designers, manufacturers, purchasing agents, branded apparel companies and retailers. Together, these three events will give established attendees, as well as prospective new attendees, even more reasons to shop this expansive one-stop resource.
In addition, both events are backed by significant industry association support and endorsements. The LA International Textile Show partners include the California Fashion Association (CFA), Fashion Group International (FGI), Fashion Business Inc. (FBI), FIDM Alumni Association, and KAMA. As official events of the American Apparel & Footwear Association (AAFA), Material World & Technology Solutions are endorsed by the American Apparel Producers Network (AAPN), CFA, National Council of Textile Organizations (NCTO), and National Textile Association (NTA).
As part of the co-promotional efforts, the two organizations will offer a coordinated, expanded educational conference providing even more of the business, fashion, color and trend presentations that their exhibitions are known for. In addition, the three exhibitions will also feature a jointly-produced Trend Pavilion highlighting up- and-coming fabrics, textures and color forecasts. A number of networking and social events will also be part of the promotional line-up.
FAST FACTS

DATES:
Wednesday, September 30 - Friday, October 2, 2009
HOURS:
Wednesday and Thursday, 9 a.m. - 5 p.m.
Friday, 9 a.m. - 4 p.m.
LOCATION:
California Market Center, 110 East Ninth Street, Los Angeles, CA 90079
MORE INFORMATION - KOTRA: For more information on KOTRA and the agency's services, visit http://english.kotra.or.kr/wps/portal/dken , email: digitalkotra@kotra.or.kr Tel : 82-2-3460-7114 Fax : 82-2-3460-7777