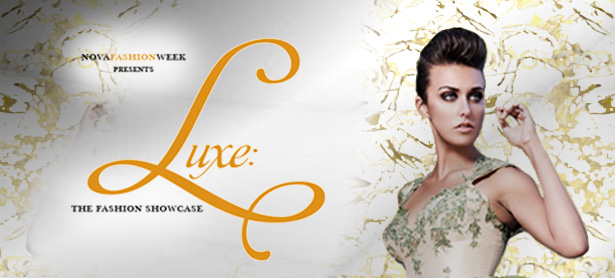 NOVA Fashion Week (NOVA/fW) announced recently the launch of Luxe the Fashion Showcase. Luxe is a collection of leading fashion designers that will present their Spring 2012 collections at the third annual NOVA/fW along with Trunk Shows, short and still presentations, networking parties and speaking engagements all taking place October 24-28, 2011. Luxe is a steadily growing platform for designers to use in an area that's coming into its own style capital. "We operate in a community with incredible ideas and our core principles focus on each designer and partner we add to our family, "said Andrew Roby, CEO of NOVA FW. "The goal has always been to create a platform for our designers to showcase their talent in a professional setting and Luxe will do just that."

Luxe has revealved three of its signature designers scheduled for presentations: United Colors of Bennetton, Christiane King and Matthew Donovan. Remaining designers will be released along with an official schedule as Luxe nears its start date. The fashion shows will be held at the Clarendon Ballroom located at 3185 Wilson Blvd. in Arlington, VA and for the first time streamed live on the NOVA/fW website.
For more information, show schedules, press and industry registration, please visit www.novafashionweek.com
View more fashion articles from August 2011.
Read previous fashion event news articles from our news archive: Fashion Event Articles
If you would like to review additional categories other then event news, you can research previous fashion news reports from these links:
You may also enjoy the following resources relevant to fashion news:

Fashion Articles
Here are a few fashion calendars that you may find helpful if you are would like to attend an event:
If you work for a fashion designer, popular fashion brand, or fashion event organizer, you are welcome to list your events on the calendar.
You may want to read fashion blogs to learn more about fashion events. Fashion bloggers typically do a good job with reporting on fashion events. If you happen to fancy yourself a Fashion Writers, you are welcome to test out the fashion blog at FIN.