We hope that you enjoy reading about fashion events. Below you will access to some of our past articles:
"Dressing Christophe Guillarmé"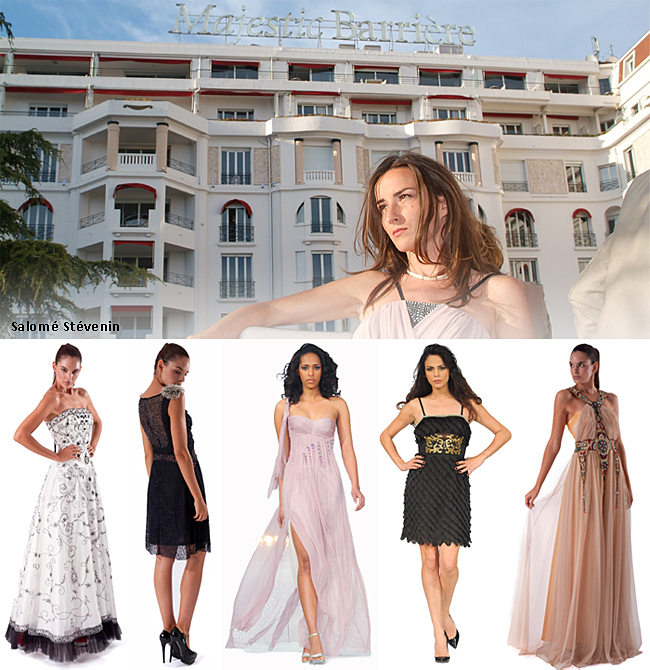 65th Cannes Film Festival
from to
16th till 27th May 2012
Christophe Guillarmé
will present his latest gowns in association with Lemaillet leather goods & Jet Set watches
Located 50m from the Palais des Festivals, close to the Majestic Barrière Hotel. at the Villa d'Estelle - 14, rue des Belges – 3rd floor - Apartment 21 - Cannes
Learn more
about

Christophe Guillarmé
on the Plus Dragon Fashion Scales.

If you have enjoyed this news article, you are welcome to further discuss this event or any other fashion events at the Fashion Industry Network. You can go to the Groups section on that site, and then you will find the fashion events group. That is a perfect place for discussing your favorite events. If you wish to visit other sites that provide news about fashion events, you are welcome to try the Fashion Newspaper, Fashion News Articles, or Fashion Articles websites.

Due to the fact that you are reading this article, we assume that you enjoy fashion events. If that is correct, you will simply love "fashion week" events. Here are a few links to help you learn more:

Learn more about Fashion Events in the United States at our new fashion events guide.
Read previous fashion event news articles from our news archive: Fashion Event Articles 2011
If you would like to review additional categories other then event news, you can research previous fashion news reports from these links: 2011 Fashion Articles, 2010 Fashion Articles and 2009 Fashion Industry Articles.

Search for additional information about Apparel, Fashion or Clothing.
Here are a few fashion calendars that you may find helpful if you are would like to attend an event:
Fashion Industry Calendar
Fashion Calendar
If you work for a fashion designer, popular fashion brand, or fashion event organizer, you are welcome to list your events on the calendar.
You may want to read fashion blogs to learn more about fashion events. Fashion bloggers typically do a good job with reporting on fashion events. If you happen to fancy yourself a Fashion Writers, you are welcome to test out the fashion blog at FIN.
Learn more about fashion events on Google+.