Vintage Chanel, Spanish Art, renowned fashion designer, a few runway shows and so much more! It's hard to believe that all of this can happen in one place in just a few short days! The rumor is true, so let's get your fashionable selves in gear for this year's MAGIC on February 13-15, 2012. These highly anticipated show highlights will be a part of WWD MAGIC and they are definitely worth catching
Below are a few of the most anticipated show highlights along with a few images:
Renowned fashion designer, Betsey Johnson will make a personal appearance on Tuesday, February 14th from 1pm to 4pm.

Spend time in The Concourse, an uber-chic collective of interactive exhibits that will be the homebase for some of the industry's hippest fashion bloggers.

Get techy at Buzz Boutique, where a bevy of technology and social media partners that are uniquely involved in the business of fashion will be present.

Get artsy with Artist J. Pierce, who will be creating and painting a 16-foot mural on the show floor during the 3-days of MAGIC.

Admire an icon at the 'Dreaming of Chanel' Installation & Book Signing where author Charlotte Smith (Simon & Schuster) will sign copies of her latest book "Dreaming of Chanel" in conjunction with a 'Then & Now' concept installation featuring 16 vintage Chanel dresses.
Returning for its sophomore season in partnership with legendary European fashion salon, Prêt à Porter Paris, Heart of Prêt, has more than doubled in size and will present more than 30 top French and European designers making their way into the U.S. market. To celebrate, WWDMAGIC will host an opening night reception to welcome all of the designers and brands that have made the journey. Brands include, 2026 Paris, Aventures Des Toiles, Chacook, Fred Sabatier, Lauren Vidal, Pause Café, Rizal, Mado and more.

Relish culture with Spanish Artist, Almerine, an amazing art-to-wear line named after this famed Spanish artist, Almeriane will be on hand all week painting the amazing colors found in the Almeriane line of sweaters, scarves, knit tops and dresses.

Be the first to spot the hottest Fall trends at the Daily Fashion Shows, with over 60 looks per show, everyday at 1:00pm.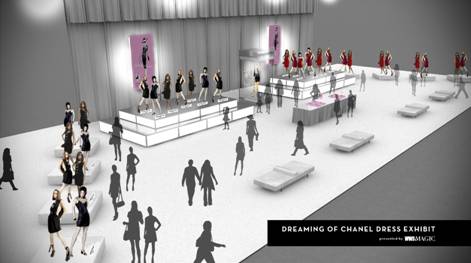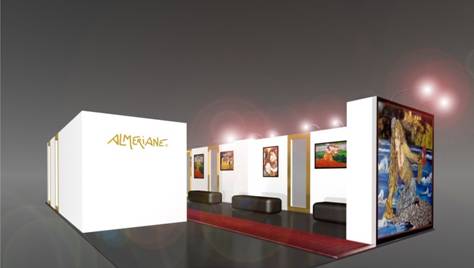 For additional information, please visit www.magiconline.com.
Read previous fashion event news articles from our news archive: Fashion Event Articles 2011
If you would like to review additional categories other then event news, you can research previous fashion news reports from these links: 2011 Fashion Articles, 2010 Fashion Articles and 2009 Fashion Industry Articles.