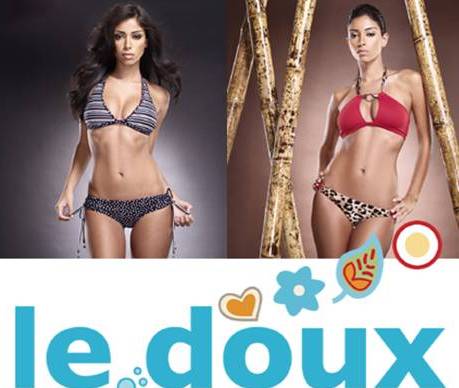 I have this cool little mint green bikini by Le Doux (called the Lollipop) which is a Brazilian line I wear a lot. It's really comfortable and looks and feels great.

Cameron Diaz when asked about the best fashion freebie she got in 2007
Daily Mail, U.K.
Le Doux - Mission Founded in 2005, Le Doux combines Brazilian sexiness and the relaxed Californian lifestyle to create a unique swimwear collection. Inspired by the passion, sensuality and beaches of Brazil, all suits are cut Brazilian style, but with a little extra fabric for the "cultural adjustment". Each suit is made in our own manufacturing facility in Brazil by a team of expert seamstresses. All styles are made in either crochet or lycra fabric, and hand-embellished using beautiful semi-precious stones, crystals, wood, shells, mother of pearl, or embroidery.Cameron Diaz, Jennifer Lopez, Drew Barrymore, Evangeline Lilly and Kristin Cavallari are a few celebrities that love their Le Doux swimsuits.