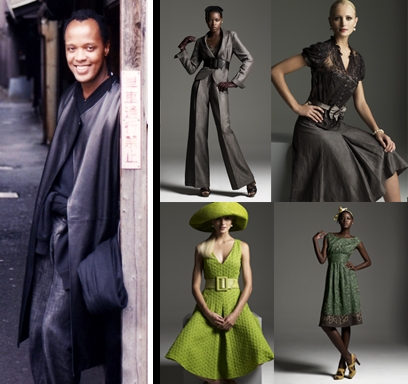 Edward Wilkerson, designer of LAFAYETTE 148, picked up his SECOND coveted "Dallas Fashion Award" on Sunday night amidst a packed audience of fashionistas. Wilkerson, who won in '03, is one of the few American fashion designers who can boast multiple DFA awards. "What a way to celebrate our 11th year," Wilkerson enthused. (DFA honors designers and manufacturers for excellence in design, workmanship and innovation; Finalists are nominated by a committee comprised of fashion press and industry experts.
National retailers vote for their choice.) "My desire is to inspire all women - from petites to plus size - to feel beautiful when they wear my clothes", Wilkerson adds.

Worn by Meryl Streep, Oprah, Eva Longoria and Queen Latifah, LAFAYETTE 148 is sold at Saks Fifth Avenue, Neiman Marcus and Nordstrom plus hundreds of specialty boutiques across the country. Wilkerson was recently featured on "The Apprentice" and "The View".