<![if !vml]>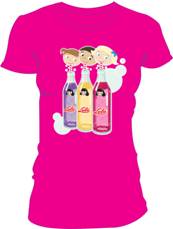 <![endif]>
Palomita, a junior and girl's fashion brand with a focus on the Hispanic market, has announced a new licensing agreement with Jerry Leigh of California for the manufacture and distribution of junior fashion tops and sportswear. The Palomita Spring 2008 line will launch with distribution ranging from specialty stores, department and mass-market nationwide. The line, as always, will feature designs that highlight popular logos and images from Hispanic consumer products and characters.
Founded in 1962, Jerry Leigh is a leading contemporary apparel licensing company which sells into a wide-range of retail, from specialty stores, to mass market. Included in the company's portfolio of licenses are Harajuku Lovers, Tokidoki and Smurfs. It is also in partnership with major studios and companies such as Disney, Warner Bros. and Nickelodeon. Originally a family-owned textile company, Jerry Leigh was built on a philosophy of designing fashion for life.
<![if !vml]>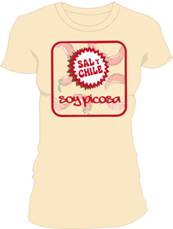 <![endif]>We look forward to working with the Palomita brand and feel the partnership is a natural fit, said Phil Roddy, Adult Sales for Jerry Leigh. We work with brands that represent a lifestyle, and Palomita achieves this in a unique and exciting way. With its fashion-forward use of logos and characters from all over Latin America, Palomita truly captures the essence of the Latino lifestyle and pride. It achieves this balance of remaining nostalgic while being current and fun, and the Hispanic market is a major market opportunity for retailers.

We feel privileged to partner with such a reputable company,said Molly Robbins, Palomita Founder and President of LicenZing LLC. Together we will establish a brand that appeals to all Latinas!

Palomita's motto
Por fin una marca para ti (Finally a brand for you) tells the story. Palomita was created by Molly Robbins, a Mexico City native as well an apparel industry veteran. She has secured exclusive rights to use trademarks and vintage art from an array of Latino companies and is artistically incorporating them into the Palomita brand. For more information visit www.ropapalomita.com.