LoveMyVintage.Com has launched its online store!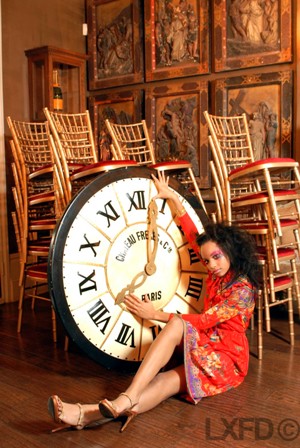 Daughter of British Boxing Legend Lloyd Honeyghan Two Time Undisputed Welterweight Boxing Champion of the World and inspiration to the likes of Ricky Hatton and Joe Calzaghe, has set up an online Vintage fashion boutique.

The online boutique will stock an array of vintage and vintage inspired fashion, clothing, accessories and jewellery from the 60s, 70s, 80's and early 90s.

Stocking items such as sequinned tops, gold tone faux pearl brooches, beat box chains with diamantes and chiffon dresses.

At just 23 Managing Director Monique Honeyghan said I was never going to get into boxing and have a keen interest in vintage fashion. Our vintage items have been sourced from around the world, as we aim to sell vintage fashion that reflects todays trends, also supplying and appealling to Emo's and the Kitsch market.
The site features stylish photography supported by straightforward navigation and slideshows which enhance viewing capabilities. Browsing functionalities allow items to be searched by product look, type, and features whilst entire collections can be found within categories searches. The site also allows for product recommendations to be made.

Love My Vintage.Com states : The launch of our online boutique means that we can supply vintage fashion on a global scale, not only to those living in London. We have aimed to make our online shopping experience as good as shopping in-store.