Spring 2009 is simply moments around the corner. Before you know it the flowers will bloom and the air will fill with the joy and splendor..
Obviously, the best way to get our spring time fun started is by doing a bit of a fashion wardrobe update. Well, a good place to get the ball rolling is by checking out Spring Fashion Collections. Certainly, we will not be fashionable this season is we are wearing our old outdated fashion from Spring 2008. That is so last year...
By the way, you can find most of the influential fashion designer collections by viewing the Barneys New York Spring 2009 Collection.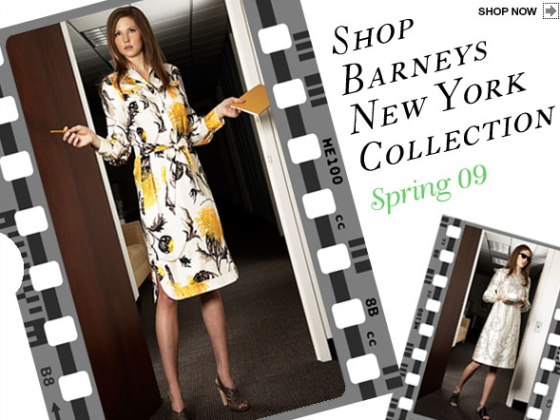 Read more fashion shopping news about Barneys.
Maison Martin Margiela Men's Shoes at Barneys
Fashion Shopping Article Posted March 4, 2009
Balenciaga Shoes and Handbags At Barneys New York
Fashion Shopping Article Posted February 27, 2009
Sissi Rossi Designer Bags at Barneys New York 2009
Fashion Shopping Article Posted February 19, 2009

May 2009 Apparel News Articles
June 2009 Fashion News Article
July 2009 Fashion News Article
August 2009 Fashion News Articles
November 2009 Fashion News Articles