Apparel Search is pleased to announce that Alberta Ferretti participated as special guest at the III° Edition of Cali Expo Show in Colombia, the most important fashion, design and beauty event of Latin America.
She opened the Colombian 2011 edition on Tuesday October the 18th with her spring/summer 2012 runway collection along with Alberta Ferretti Forever bridal dresses.
Special guests at the event were the American actresses Amy Smart and Ali Larter.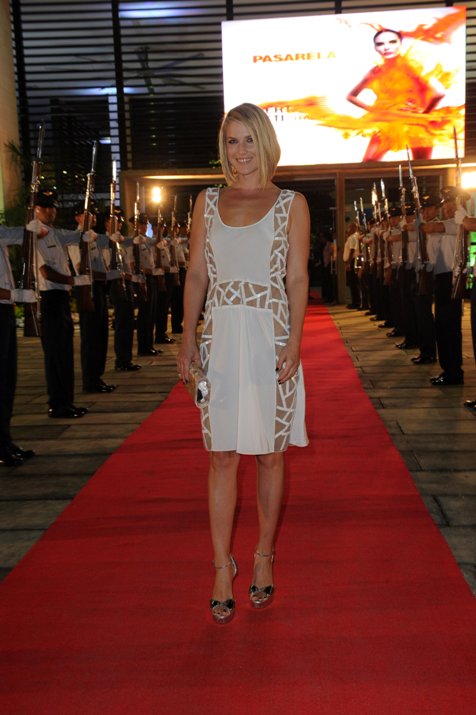 - Ali Larter wearing Alberta Ferretti dress, spring summer 2012 collection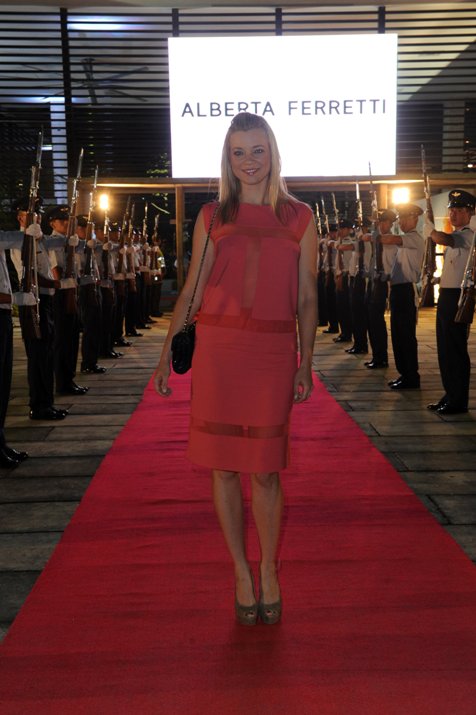 - Amy Smart wearing Alberta Ferretti dress, spring summer 2012 collection
You may also have interest in reading, Anna Dello Russo Wore Alberta Ferretti Black Gown and Julia Garner Wears Philosophy di Alberta Ferretti
Read more fashion industry news archive from 2011:
January 2011 Fashion Articles
February 2011 Fashion Articles
April 2011 Fashion News Articles
June 2011 Fashion Article Archive
July 2011 Fashion Article Archive
August 2011 Fashion Article Archive
September 2011 Fashion Article Archive
October 2011 Fashion News Article Archive
Read more fashion articles from 2010: 2010 Archive Fashion Articles
Read more fashion articles from 2009: 2009 Archive Fashion Articles