Stance continues to unravel the spool of convention with the launch of their Spring 2012 collection. Included in the new Spring line are a number of standout features including a Chris Cole signature collection consisting of three unique styles, the Theotis Beasley signature Gripper Cush and two new artist series socks; The Steven Harrington Three-of-a-kind and the Don Pendleton, both styles are thoughtfully woven utilizing our 200 needle process.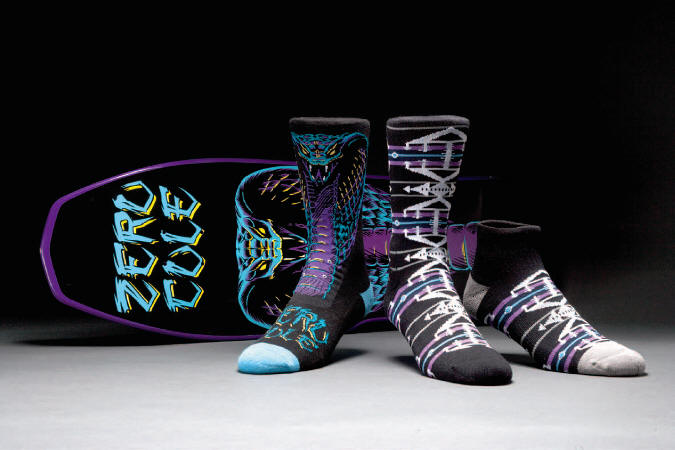 Also new to the Stance line is their Short Stack collection, part of otheir low sock offering. In addition to their Super Invisible and Lowrider, you'll now have an option for that middle ground. Part comfort and part cool, short and sweet never tasted so good.
Don't forget the little guys! How can they strengthen the foot soldiers of tomorrow if they neglect their feet today? Their Ankle Biters Kids line is inspired by childhood and a responsibility to keep little feet happy.
Celebrate bold expression with this free-thinking fabric as it becomes thread poetry in motion. Send a crystal clear mixed message that's silently loud and quietly bold. Designed in California, worn everywhere.
Preview the Spring 2012 line.
Watch the Spring 2012 video.
Read more fashion news articles from 2012: January 2012 Fashion Articles
Read more fashion industry news archive from 2011: 2011 Archive - Fashion Articles
Read more fashion articles from 2010: 2010 Archive - Fashion Articles
Read more fashion articles from 2009: 2009 Archive - Fashion Articles

Follow us on Social Networks:
Follow Apparel Search on Twitter
Follow Apparel Search on Youtube
Follow Apparel Search on Facebook
If you want your press releases about fashion to be published, you are welcome to submit them to Apparel Search at any time. In addition, you may want to submit your articles to the Fashion Newspaper.