Hint: You can also view fashion accessory store categories.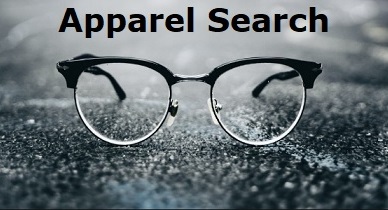 Hermes: Silk scarves and ties, enamel bracelets, home accessories and fragrances with online shopping. The Hermes.com website is operated by the HERM's group. HERM's INTERNATIONAL, the parent of the HERM's group, hosts and operates the Hermes.com website and has granted HERMES OF PARIS, Inc. the right to sell a selection of Herm's products over the Internet. HERMES OF PARIS, Inc. is the U.S. sales subsidiary of the HERM's group and has its principal office at 55 East 59th Street, New York.
Ties
Scarves
Pocket Squares
---

Hood Handmade: Hand knit, one of a kind original hats, scarves, shawls, ponchos, baby hats and belts.
Hats
Scarves
Shawls
Ponchos
Belts
---

Independently Driven: Independently Driven is a company just starting to create products for women. Their goal is to create athletic products that are comfortable and supportive in the female athletic endeavors. They believe that women should be given the opportunities to make their life what they want it to be and with the growth of this company they plan to support those opportunities with their efforts. There will be more products to come that are designed and tested by women to ensure they are created for your needs. So for athletes, weekend warriors and just awesome women getting it done, they plan to bring you great products! Address: Illinois Email- customerservice@independentlydriven.com
---

Kate Tracton Designs : With solid new skills under her belt, Kate felt free enough to let her creativity blossom, from pieced scarves with pockets which sold out as soon as they were introduced, to reversible cowl-neck blouses for twice the color combinations, to national award-winnning quilted Haori coats. Kate has produced a new and innovative style or design every year that wows each customer who walks into her craft-show booth, visits her website, or just sees her pieces on women walking down the street.
---

Ladies Way Accessories: Ladies Way Accessories (Virginia) : their shop provides beautiful scarves, precious and semi precious gemstone jewelry, gold and silver jewelry, costume jewelry, hair bows, beaded jewelry and purses, handbags, and beaded collars. Their fashion accessory items include a selection of beautiful women's scarves, hair bows, costume jewelry, gold and gemstone jewelry, including rings, pins, brooches, earrings, shoulder pins, bracelets and necklaces, patriotic jewelry, as well as beaded collars, beaded jewelry and beaded hand bags.
Scarves

Jewelry

Purses

Handbag

Hair Bows
---

Leather Goods Connection: Leather Goods Connection : These Ranger, Braided, and Plain leather belts, handbags, and wallets are are custom crafted in the U.S.A. from the finest leathers available and shipped within 5 days or less, with no middlemen markups. Factory direct! Sounds too good to be true? It's not. Their efficient factory is standing by for your custom leather belt or handbag order!
---

Lippincott: Once upon a time a certain Miss Lippincott cast her eyes upon a tattered vintage umbrella that embodied as much attitude as age. This harbinger cast her under a spell, and she exclaimed to herself, " I must design umbrellas." So she searched and found the best umbrella manufacturer in the world, in Italy. In this generations-old factory, it takes twelve people to make an umbrella or parasol by hand - from assembling the frames and handles, to cutting and sewing the fabric, to adding old-world finishing touches. Inspired with the results of her first collection, and overcome with endless new product ideas, she zoomed around Europe and the mountains of New England in search of factories and craftspeople who could meet her exacting standards.
Scarves
Fashionable Umbrellas
---

Luxury Accessories International:

Luxury Accessories International (LAI) is a leading producer of men's and women's leather accessories. Famous for its exquisite raw materials alligator, lizard, ostrich and crocodile LAI combines the latest trends with the finest skins and craftsmanship to create an extensive variety of the most stylish and affordable luxury accessories available today. LAI offers everything from handbags, belts, wallets, and fashion and travel items to an endless selection of gifts, and a specialty golf line. It all began with Disbrok, Inc., founded in 1952 by Joseph Distenfeld. Disbrok imported exotic skins from South America to be sold for the production of shoes and fine leather goods. Joseph's son Fred joined the business in 1971 and expanded the range of skins that the company imported to include karung from Indonesia, ostrich from South Africa, lizard from South America, and beyond making Disbrok the undisputed leader in buying, tanning and coloring exotic leathers for the U.S and world market. For years, Disbrok quietly provided the most famous and exclusive handbag designers with luxury leathers, and manufactured the best belts for top fashion designers.
Belts
Handbags
Leather Accessories
---

Lyn Gaylord: Lyn Gaylord had been an avid collector of 19th century treasures for many years before she made a career out of her passion. Her fascination with these precious collectibles dates back to a trip she made to Europe with her daughter Jenny, over 15 years ago. The pair roamed the markets of London and Paris falling deeply in love with the history and drama of these magnificent objects of art. This was also the beginning of their yearly trip to the island of Capri and the start of their love affair with all things Italian. When, some years later, Lyn discovered a tobacco box with a particularly charming relief, inspiration struck and the idea for Lyn Gaylord Accessories was born. Lyn and Jenny still travel abroad several times a year to scour the markets for hidden treasures. With over 250 designs in the repertoire, the Lyn Gaylord collections have expanded to include not just buckles, but cufflinks, hand-blown crystal vanity jars with sterling lids. A glimpse of the artist at work in her Bell Island studio, surrounded by the waters of Long Island Sound and a dizzying array of collectibles, and it's clear this is truly a labor of love.
---

Magic Wallet this leather Magic Wallet is very handy to store up to 10 credit cards and keep your receipts and bills secured. AUS Dollar Bill fits folded in half. And this leather wallet is still small enough to fit easily in anyone's pocket.
---

Mariposa Fans: Hot Couture is the brainchild of the marketer who brought Baileys from an unknown category to a million case brand with a place among the classic liqueurs. Now, Susan M. Lupien, President of Hot Couture has turned her razor sharp insights towards another "hot category," namely fashion accessories. Zeroing in on the turn of the Millennium fascination with functionalism wrapped in romance, she took a look at a fashion note that has been around for centuries and is just the solution for bringing together today's frenetic pace and its longing for a gentler, more romantic times. Enter the hand-held, handcrafted fashion fan. Lupien saw the wilting spectators at golf, polo, and tennis matches; theater audiences; and dancers on the club scene and observed their furtive efforts to recycle napkins and programs into sources of a cooling breeze. Familiar with the sourcing of luxurious European imports, she boarded a jet and headed out to find where the skill and craft of shaping chic hand-held fans still existed. She found them, and set to work with her Design Director, Chris Royer.
---

Monsters and Munchkins (England) : Monsters and Munchkins is an ecommerce business which was launched in 2008 to tackle the problem of finding cool and stylish yet practical clothes and accessories for children. Their products are sourced from all over the world, we are currently looking to open stores in London, New York, LA and Hong Kong. Address: Unit 6, Victorian Heights, Thackeray Road, London, SW8 3TD Phone: +442071199733 Fax: +442074980578 E-mail: info@monstersandmunchkins.com Contact : Nico Yiannikkou
Children's Clothing Retailer

Boy's Clothing Retailer

Girls Clothing Retailer

Children's Accessories Retailer

Children's Shoe Retailer
---

Nine West: Belts, handbags, jewelry, sunglasses. Nine West is a division of the Jones Apparel Group, Inc. Jones Apparel Group, Inc. (www.jny.com), a Fortune 500 company, is a leading designer, marketer and wholesaler of branded apparel, footwear and accessories. We also market directly to consumers through our chain of specialty retail and value-based stores, and operate the Barneys chain of luxury stores. Our nationally recognized brands include Jones New York, Evan-Picone, Norton McNaughton, Gloria Vanderbilt, Erika, l.e.i., Energie, Nine West, Easy Spirit, Enzo Angiolini, Bandolino, Joan & David, Mootsies Tootsies, Sam & Libby, Napier, Judith Jack, Kasper, Anne Klein, Albert Nipon, Le Suit and Barneys New York. The Company also markets apparel under the Polo Jeans Company brand licensed from Polo Ralph Lauren Corporation, costume jewelry under the Tommy Hilfiger brand licensed from Tommy Hilfiger Licensing, Inc. and the Givenchy brand licensed from Givenchy Corporation and footwear under the Dockers Women brand licensed from Levi Strauss & Co. Each brand is differentiated by its own distinctive styling, pricing strategy, distribution channel and target consumer. We primarily contract for the manufacture of our products through a worldwide network of quality manufacturers. We have capitalized on our nationally known brand names by entering into various licenses for several of our trademarks, including Jones New York, Evan-Picone, Anne Klein New York, Nine West, Gloria Vanderbilt and l.e.i., with select manufacturers of women's and men's products which we do not manufacture. For more than 30 years, we have built a reputation for excellence in product quality and value, and in operational execution.
Belts
Handbags
Wallets
Sunglasses
Jewelry
Next Page of Fashion Accessory Stores
Links of interest:
Women's Fashion Accessories Guide
Fashion Accessories for Women on eBay