Fashion Accessory for Women on eBay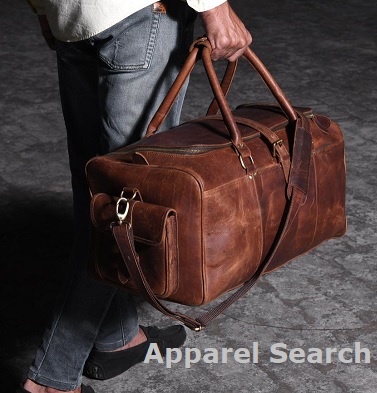 American Luggage Outlet is an Internet Division of an established luggage and leather goods enterprise founded twenty years ago. Whether you shop on the Internet or at their store, you will have a satisfying experience. They are a family owned business and take pride in giving you the best value for your purchase.
---

Brighterman Mens Accessories : Offering a wide range of mens accessories from hats, sunglasses, watches, wallets, underwear, bags and more. Knowing the importance of attention to detail, Brighterman focus on quality stocking a variety of designer brands including Ray Ban, Peter Werth, Religion, Jack & Jones and Boxfresh. Address: 74 The Chase Thundersley Essex SS7 3BY UK 08432 893 174 - support@brighterman.com Paul McGregor
Hat Retail

Wallet Retailer

Sunglass Retailer

Bag Retailer
---

Edwards Luggage : is a family owned business which began in 1946. With 4 locations throughout the San Francisco Bay Area, Edwards' upscale luggage and leather goods stores represent the finest quality merchandise and service. Their commitment to service is evident by the fine reputation they have earned during their 61 years in business. Their customers can always rely on their experience, product knowledge and excellent service. They have been awarded Retailer of the Year by Hartmann, Tumi and many other top national luggage and leather manufacturers.
---

Royal Male : Barbour is more than just clothing. It is a quiet passion for something lasting and truly authentic. It belongs to the landscape, evolved by time and weather. Barbour clothing has been made in the north east of England and the borders of Scotland since the 19th century. Quality has never been compromised, purpose never forgotten by the generations of weavers, tailors and seamstresses that have made each garment. It is this legacy which is celebrated by Barbour classics. Unique British country clothing that could only be Barbour. Barbour's classic range of jackets is based on the original Barbour proofing formula which is called Sylkoil. Soft, flexible and non-sticky, the oil proofs natural cotton drapes superbly, bringing an extra workability to the tailoring and cut, and more comfort and style to the wearer, while keeping out the wet for the general out-of-door man and woman.
Bags

Men's Outerwear

Retailer

Women's Outerwear

Retailer
---

VillageShop.com : is located in Berks County Pennsylvania, in a small village called Pleasantville, about 30 minutes from Allentown, 15 minutes from Reading and 75 minutes north of Philadelphia.. Shearling Coats, Mink Coats and Sheepskin Jackets. Also featuring sheepskin slippers, sheepskin seat covers, hats, vests, mittens, shearling gloves, and full line of leather bags by Latico Leathers. Address : 2644 W. Philadelphia Ave., Oley PA 19547 Phone : 866-502-5104 Fax : 484-214-0130 E-mail : info@villageshop.com Contact : Daniel Sickafus
Leather Fashion Retailer

Slipper Retailer

Hat Retailer

Vest Retailer

Mittens Retailer

Gloves Retailer

Leather Bags Retailer