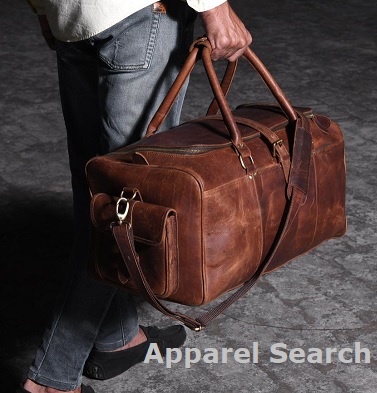 Are you looking for handbags? If yes, you may want to check out the handbag store section.
Travel Bag Suppliers
Samsonite: Today, the global travel industry continues to grow, and Samsonite continues to lead through the continuous introduction of innovative technologies, materials and design concepts, which they market through some of the most recognized brand names in the world. And while each of their brands is specifically focused on its own clearly defined customer group, every product they create continues to embody the same values on which Samsonite was founded high quality, fine craftsmanship, exceptional reliability and enduring style.
Jansport : JanSport is the Original Outdoor Gear Brand that embodies a culture of fun and discovery. They equip people globally with quality, enduring and reliable products that enable the freedom to experience life's adventures. Their goal at JanSport is to design, engineer, manufacture and market products that can help you get from point A to point B, wherever that may be. And they want to help you get there in the most functional way possible.
High Sierra: For over 30 years, High Sierra Sport Company is a family-owned organization, committed to producing thoughtfully innovative bags and luggage that appeal to the intelligence and esteem of the active lifestyle and outdoor consumer. High Sierra Sport Company has strived to give you the bags you need at a price you can afford. Specializing in adventure travel, their dedication to function, design, and quality shines in each and every one of their products. From athletes and outdoor enthusiasts, to students, travelers, and professionals, their versatile, innovative products are sure to fit your needs.
Mountainsmith: they offer an assortment of bags including travel bags.
Travelpro: Leading manufacturer of value priced premium quality luggage and business cases. Half-million flight crew members worldwide have chosen Travelpro luggage
The North Face: they sell adventure travel bags. There's little telling what the next 40 years hold for them. However, there is one bedrock certainty: The North Face will maintain an unwavering commitment to pushing the limits of design, so that you can push your limits outdoors. Never Stop Exploring.
Learn about travel fashion in our fashion terminology section. It is important to know what clothing & footwear you should pack for your trip.