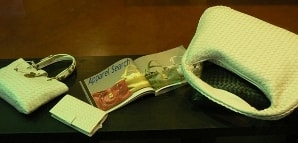 Is there a difference between a handbag, a pocketbook or a purse?
View all handbags and purses at the Amazon shopping portal.
Handbag Stores

Accessories Magic Kingdom : The one and only stop for all your Clothing & accessories demands. Showcases solely capture the new arrivals in fashion and topnotch quality merchandise at guaranteed low prices. Shipping and handling options available. Merchants behold their surprises and incentives. They sell Fashion Tops, Fashion Dresses, Accessories, Jewelry, Handbags. Address: 6016 Whitsett ave unit #7 , North Hollywood, CA 91606 Phone: 1-818-745-5168 E-mail: info@accessoriesmagickingdom.com Contact: Jennifer
Women's Clothing Store

Handbag Store

Dress Store
---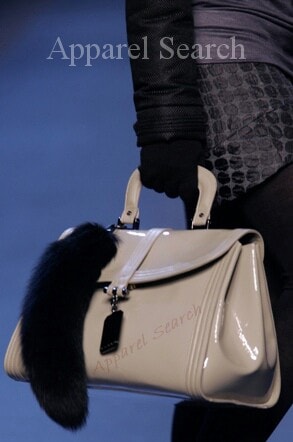 Coach: Coach was founded in 1941 as a family-run workshop. In a Manhattan loft, six artisans handcrafted a collection of leather goods using skills handed down from generation to generation. Discerning consumers soon began to seek out the quality and unique nature of Coach craftsmanship.
---

Cole Haan: In 1928 Trafton Cole and Eddie Haan designed the first Cole Haan shoe. It was Chicago, the jazz age. Quality was everything and style, like the sound, was smooth and sophisticated. Today Cole Haan is America's premier style and luxury brand. Each season they introduce an exciting new collection of high-quality men's and women's footwear, iconic handbags, personal leather goods and hand-tailored coats. They are inspired by a passion for innovation and beauty, from authentic handcraft to the fast-forward excitement of NIKE AIR Technology. A dynamic luxury brand, Cole Haan defines the ultimate in artisan quality and detail chic, on-trend fashion downtown style that is unique and eclectic and beautiful products that people love to own. A wholly owned subsidiary of NIKE, Inc, they have their global headquarters in New York City and Yarmouth, Maine.
Men's Shoes
Women's Shoes
Handbags
Wallets
Belts
---

Dillard's Handbags: Shop Dillard's for your favorites handbags from Brahmin, Coach, MICHAEL Michael Kors, Dooney & Bourke, and Fossil. Designer purses including satchels, crossbody bags, clutches and wallets at Dillard's.
---

DKM Accessories: DKM Accessories started with a vision and an inventory of handbags. Today the collection has grown to include, private label clothing, custom shoes, jewelry and bridal accessories.
Handbags

Bridal Accessories
---

Dooney & Bourke: handbag retailer based in Connecticut, USA.
---

Endless.com (division of Amazon): is an exciting new destination for shoes and handbags dedicated to providing the best prices, selection, and overall experience you'll find online. To put it simply--they LOVE shoes and handbags. They have created a unique store that offers their customers the ability to find what they want easily and quickly, and with their free overnight shipping, free return shipping, price guarantee, and 365-day returns window, they offer their customers a no-risk opportunity to try them out.
---

Etienne Aigner: Etienne Aigner is a leader in the design, sourcing and distribution of quality women's handbags and small leather goods. The brand offers footwear, gloves and belts through licensing partnerships and leading manufacturers.
---

Eva Leather (China): Eva Leather is a China-based company specialized in selling via their online shop a wide range of real leather designer inspired and unique fashion handbags, wallets and belts. Address : F312, No. 1356-1358, Jie Fang Bei Road, Baiyun District, Guangzhou, Guangdong, China Phone: 0086-13569874588 E-mail: webmaster@evaleather.com Web address: Contact: Cathy Yang
---

Furla: fantastic handbags for women.
---

G U C C I (Gucci brand definition) Gucci Group N.V. is one of the world's leading multi-brand luxury goods companies. Through the brands Gucci, Yves Saint Laurent, Bottega Veneta, YSL Beaut, Boucheron, Sergio Rossi, Bdat & Co., Roger & Gallet, Alexander McQueen, Stella McCartney and Balenciaga, the Group designs, produces and distributes high-quality personal luxury goods, including ready-to-wear, handbags, luggage, small leather goods, shoes, timepieces, jewellery, ties and scarves, eyewear, perfumes, cosmetics and skincare products. The Group directly operates stores in major markets throughout the world and wholesales products through franchise stores, duty-free boutiques and leading department and specialty stores. Gucci Group is owned by PPR, a global player in retail and luxury goods.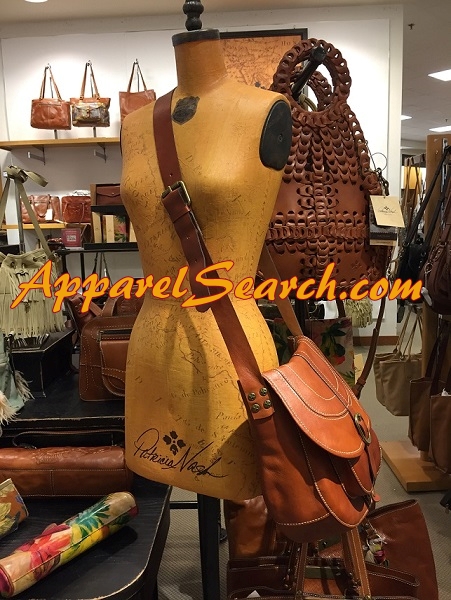 A few fashionable handbag articles you may find to be of interest:
You may find the following to be of interest:
Thank you for using the Apparel Search website.