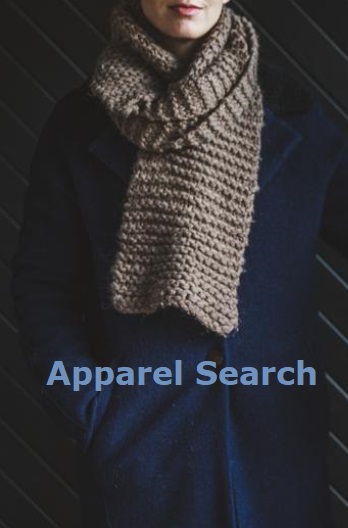 BB Foulards (Italy) their production, started up in 1948, is specialized in the production of shawls and scarves with natural fibers, wholly hand made with knotted fringes following the old traditions of the Italian craftsmen. The accessories trendy or classic, are all made according to the specific designs and color, showing new textiles that are shown in the more important Fashion Exhibitions. A production that cares for the smallest detail and makes their products very interesting and attractive. They also give the customers the choice among a variety of color, designs, subjects, sizes and the opportunity of personalizing the different articles with Logos or particular models. They always try to meet the requirements of their customers.
Gloves
Hats
Pareos
Shawls
Scarves
Ties
Foulards
Stoles
---

Dtex Prints LLc: Dtexshop is a fashion retailer that offers exclusive and unique range of women's accessories and clothing. Their collection of scarves include printed silk scarf, wool, pashmina cashmere scarves and shawls, beach wraps and cover ups. Scarves as front line product they also offer digital printed fabrics, handpicked designer Indian ethnic clothing, traditional contemporary yet modern like Tunic, and Sari. At best price with price guarantee. In addition email us for tailor made custom fit scarf and outfits on demand. They stand out in the highly competitive fashion market with their range of products digital printed, finely stitched and made out of 100% authentic natural fabrics Silk, Modal, wool, cotton, bamboo silk and linen, digital prints made them one of a kind. Their first location in India and they have expanded in United States, NJ in 2013 as distribution and inventory point of sales to better serve valuable clients in USA. Address: 470 Ebony Tree Ave, Galloway, NJ 08205 Phone - 609 791 9489 E-mail - rakesh@dtexshop.com Contact name - Rakesh Patel
Retailer of Scarves
Sari Retailer
---

Hermes : Silk scarves and ties, enamel bracelets, home accessories and fragrances with online shopping. The Hermes.com website is operated by the HERM's group. HERM's INTERNATIONAL, the parent of the HERM's group, hosts and operates the Hermes.com website and has granted HERMES OF PARIS, Inc. the right to sell a selection of Herm's products over the Internet. HERMES OF PARIS, Inc. is the U.S. sales subsidiary of the HERM's group and has its principal office at 55 East 59th Street, New York.
Ties
Scarves
Pocket Squares
---

Hood Handmade : Hand knit, one of a kind original hats, scarves, shawls, ponchos, baby hats and belts.
Hats
Scarves
Shawls
Ponchos
Belts
---

Kate Tracton Designs : With solid new skills under her belt, Kate felt free enough to let her creativity blossom, from pieced scarves with pockets which sold out as soon as they were introduced, to reversible cowl-neck blouses for twice the color combinations, to national award-winnning quilted Haori coats. Kate has produced a new and innovative style or design every year that wows each customer who walks into her craft-show booth, visits her website, or just sees her pieces on women walking down the street.
---

Ladies Way Accessories Ladies Way Accessories (Virginia) : their shop provides beautiful scarves, precious and semi precious gemstone jewelry, gold and silver jewelry, costume jewelry, hair bows, beaded jewelry and purses, handbags, and beaded collars. Their fashion accessory items include a selection of beautiful women's scarves, hair bows, costume jewelry, gold and gemstone jewelry, including rings, pins, brooches, earrings, shoulder pins, bracelets and necklaces, patriotic jewelry, as well as beaded collars, beaded jewelry and beaded hand bags.
Scarves

Jewelry

Purses

Handbag

Hair Bows
---

Lippincott : Once upon a time a certain Miss Lippincott cast her eyes upon a tattered vintage umbrella that embodied as much attitude as age. This harbinger cast her under a spell, and she exclaimed to herself, " I must design umbrellas." So she searched and found the best umbrella manufacturer in the world, in Italy. In this generations-old factory, it takes twelve people to make an umbrella or parasol by hand - from assembling the frames and handles, to cutting and sewing the fabric, to adding old-world finishing touches. Inspired with the results of her first collection, and overcome with endless new product ideas, she zoomed around Europe and the mountains of New England in search of factories and craftspeople who could meet her exacting standards.
Scarves
Fashionable Umbrellas
---

Pine Ledge : Pine Ledge fiber Studio : the fabrics created at Pine Ledge fiber Studio create a spectacular and enduring look. Each piece is designed to take advantage of the inherent characteristics of the fibers and yarns used. They are unique in texture, appearance and hand. They provide product that is luxurious. Handspun yarn and handwoven fabrics made in Vermont by Joanne Littler. Handspun, handknit hats and handwoven scarves by the spinner and weaver.
Handknitted Hats
Handwoven Scarves
---

RKD Fashions (United Kingdom) : the brands sold on their website include cK, D&G, Gucci, Fendi, Prada, American Eagle, Abercrombie & Fitch, Ecko, Dsquared, Diesel, Nike, Cavalli, Evisu, Josef, YSL, Chanel, Adidas, Levis, etc.. They sell various fashion accessories, such as jewelry, casual clothes and sunglasses.
Gloves
Scarves
Hats
Belts
Jewelry
---

Tie and Scarf Company (United Kingdom) : located in Manchester, this is a family owned business, which has been involved in the manufacturing of clothing and accessories for over 150 years. During that time, the company has enjoyed an impressive international reputation for the manufacture of ENGLISH TRADITION high quality speciality textiles, which can only be seen at the finest stores in over 30 countries.
Learn about women's scarves.