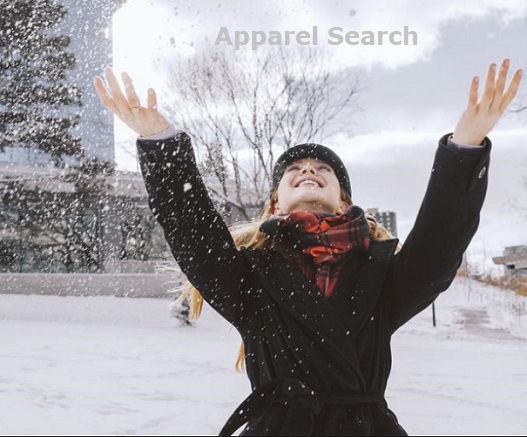 If you enjoy scarves, you probably already know about the infinity scarf. Those of you that are interested, you are welcome to visit our infinity scarf page.
Scarves aren't just for winter and fall anymore. They have earned a spot as a timeless fashion accessory. Find stores selling scarves and fashion boutiques that may be of interest to you.

Anthropologie: Scarves for Women. Think scarves are only for chilly days? Think again: scarves are the perfect add-on in warmer months, too. Lightweight scarves for women add color, dimension and texture.
---

Burberry Women's Scarves: popular luxury fashion brand that has a wide selection of luxury scarves.
---

Hermes Paris: luxury scarves.
---

Mckernan Scarves: Anke and Eugene McKernan have been working together as a perfect team - Eugene as the weaver and Anke as the designer . Their combined talents result in the creation of the finest scarves and shawls. With an eye for color and a feel for texture they bring together traditional techniques and timeless design.
---

ModCloth: stylish scarves for every season. Wrap up in style with cute scarves! Whether you choose a light and airy scarf for a summer evening or a cozy, ribbed scarf for a chilly day, our scarves for women are sure to add charm to any look.
---

Nordstrom Scarves: Find a great selection of scarves & wraps at Nordstrom.com. Browse all scarves, wraps & shawls in the latest collection.
---

Orkney Angora (United Kingdom): traditional Shetland lace knitting at its best and can only be produced by the most skillful hand knitters. The scarves are knitted in either their 50/50 angora / lambswool yarn or the 'Incredible' 100% pure angora - the choice is yours.
---

Scarves.net: Scarves.net is a store for all affordable scarf styles. They also sell loop scarves, infinity scarves, pashminas, wraps, head scarves, and neck scarf!
---

Simply Scarves: A scarf is a great accessory for any occasion and can extend the versatility of a woman's wardrobe. To help create a fresh, fashionable look, they offer a wide selection of attractive scarves with unbeatable variety and value. Their scarves capture a classic, simple elegance that suits the sensibility of todays contemporary woman.
---

Sun Valley Alpaca Company: Alpaca scarves are wonderfully warm & cozy for women. Find the perfect high quality luxury all-natural alpaca scarf at Sun Valley Alpaca that fits her style perfectly.
---

We Alpaca : We Alpaca is your source for beautiful, high-quality and amazingly functional alpaca wool products. They take pride in offering the very best clothing and accessories that fit your lifestyle and are made to be used (and loved) for years to come. Whether you're looking for nature-made garments to withstand outdoor adventure or simply love alpaca's luxurious warmth and comfort, you'll find exactly what you're looking for right here. Address: Lansing MI 48933 Phone: (517) 372-7000
Alpaca Scarves & Shawls
Alpaca Gloves
Alpaca Hats
Alpaca Socks
---

WomenClothingToday.com (Canada): They Create Uniquely Designed, Hand Painted Silk Dresses, Tops, Blouses, Tunics, Scarves, Shawls and other Handmade Women Clothing. Women Fashion Clothing Handmade Silk Dresses, Tops, Scarves and Unique Accessories. The address is 206-6947 Walker Avenue, Burnaby, BC, Canada, V5E 3C4. Phone number is 604-789-8975 E-mail: info@womenclothingtoday.com
---

The Yarn Company: largest selection of bespoke yarns & designs on the planet. From the lush walls of colorful yarns to the latest fabric design lines, The Yarn Company turns crafting into an art form. The new co-owners and siblings, Tavy and Assaf Ronen, who took over the legendary Upper West Side yarn store in 2011, have created a modern and clean gallery space brimming with creative energy.
If you can not find enough scarf retailers on this page, you are welcome to review the Amazon database to shop for scarves or shawls.
In their directory they have fashion accessory categories for Pashmina Shawls, Stole Wraps, Shawl Cardigans, Embroidered Shawls, Silk Scarves, Silk Shawls, Fleece Shawls, Beaded Shawls, Stoles, Wraps, and more.