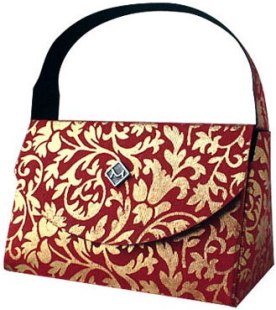 Mikija, designers of unique papyrus handbags, today announced the launch of their new, direct-to-consumer, ecommerce website www.mikija.com.

Mikija was founded by designers from various backgrounds, including graphic design, photography and engineering, who had a shared common goal to create an accessory for women that was whimsical, stylish, unique and affordable.

Mikija handbags are produced in small limited runs due to the choice of materials used to construct the bags, handmade exotic papers - in many cases only several sheets of these handmade papers can be purchased at a time. As a result of the choice in materials used, women can be assured that their handbags are unique and Mikija's designers can afford to pay attention to every detail throughout the production process.

"Mikija's customers are women who want to own accessories and handbags that no one else has and are fun, affordable and reflect their own style, said Kimberly White, Marketing Director, Mikija.

Mikija's designers insist on every stage of production being carried out in the United States, from the design to completed product. The handbags are 100% hand-assembled at their production facility in Rhode Island.

About Mikija

Headquartered in Newport, RI Mikija designs and manufactures exotic and unique paper handbags and purses. Mikija was founded in 2007 and manufacturers all handbags at their production facility in Rhode Island. Mikija's collection can be found at www.mikija.com.

Check out our new clothing guide.
You may also like to view the fashion designers guide.