You may have already figured it out, but we believe Neiman Marcus to be divine... Therefore, we enjoy bringing to you a few of the latest fashion trends that they have in store for you. Here is an example of Prada which is hot off the Spring Runway.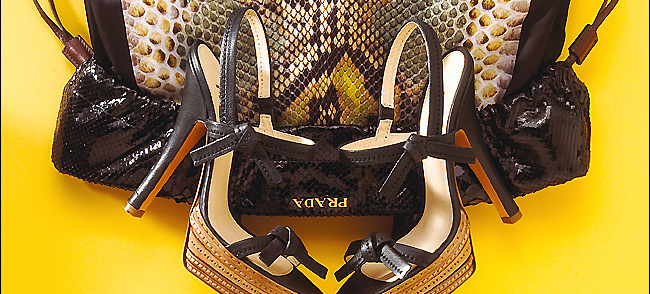 Neiman Marcus
Neiman Marcus Presents David Meister Dresses With Perfect Fit
Fashion Shopping Article Posted February 4, 2009
Michael Kors Streamlined at Neiman Marcus Spring 2009
Fashion Shopping Article Posted February 3, 2009
Learn more about Neiman Marcus
2008 Fashion Shopping Articles
Fashion Article Archive : January 2009 February 2009
Check out our new clothing guide.

You may also like to view the fashion designers guide.