Grace Potter of Grace Potter and the Nocturnals was spotted walking around SoHo yesterday, May 24th, in two different outfits but wearing Elodie K.'s Rose Gold Diamond Snake Hand Bracelet and White Gold Diamond Snake Pendant Eearrings throughout. Both pieces are plated in 14K gold with diamonds and pink sapphire eyes. Grace joins a growing list of celebrities seen in Elodie K., including Brandy, Brooklyn Decker, and Dakota Johnson this month alone.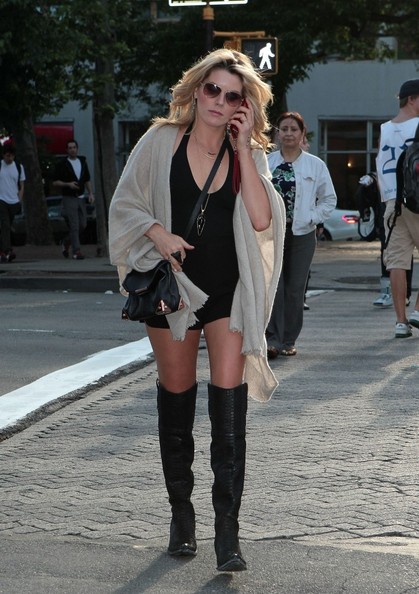 Elodie K. is the year-old fine jewelry line from French-american designer Elodie Khayat comprised of youthful, delicate diamond pieces with a luxe bohemian feel and is available for purchase online at Max & Chloe.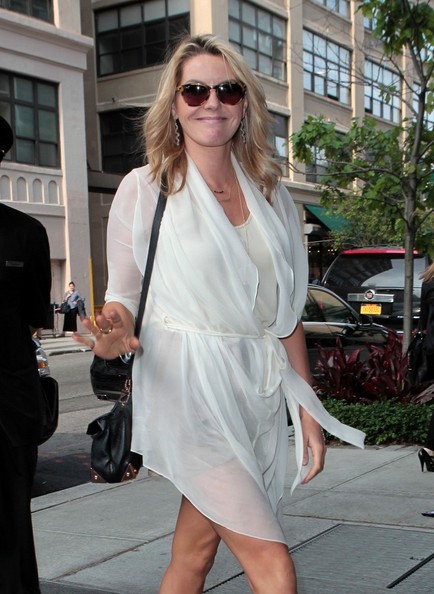 Elodie K. Diamond Snake Pendant Earrings set in 14K White Gold Plate with Diamonds and Pink Sapphires. $1750
Elodie K. Diamond Snake Hand Bracelet set in 14K Rose Gold Plate with Diamonds and Pink Sapphires. $1250
Learn more about Elodie K. jewelry at their website.
You may also have interest in seeing Christina Applegate wearing Elodie K.
Don't miss seeing the diamond chain ring worn by Miranda Kerr back in April of this year.