What does it take to manufacturer a shoe? The major components of a shoe are the sole, heel, upper, material, linings and reinforcements. Don't forget the laces, rivets, rivets, toggles, etc. Shoe manufacturers search for shoe component factories to meet designer specifications. Further down on this page, you will find our guide to shoe part factories.
and more.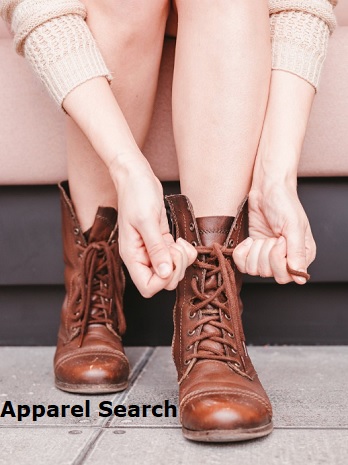 You need shoe components if you want to produce a great pair of shoes. You may find the following sections of our site to be of interest as well.
Get smart about footwear from the following definitions:
Shoe Component Manufacturers

Alig Tannery (India): they are one of India's biggest manufacturer of finished and semi-finished leather, producing over 8,00,000 sqft of finished leather, 2,00,000 pairs of shoe upper, 3,00,000 sqft of semi-finished leather. Satisfying worlds biggest brands Address: 126 iqbal street jajmau kanpur 208010 India Phone: 91-512-461591 Email: info@aligtannery.com Contact: Mr. Fahad Ahsan
Manufacturer Item # 1: Fancy Leather
Manufacturer Item # 2: Upholstery leather
Manufacturer Item # 3: Shoe Upper
Manufacturer Item # 4: Garment Leather
---

Bombuwala Rubber Mills (Pvt) Limited (Sri Lanka): they manufacture Sole Crepe made out of Natural Rubber latex for Shoe Solling. This is generaly used for fashion shoes, winter shoes and other high quality shoes. They could supply any color and any size according to the buyers' requirements. Address: 479/6A, Shanthi Place, Koswatte Thalangama Sri Lanka Phone: 00 94 1 788349 or 00 94 34 80187 Fax: 00 94 1 788349 Email: brmpl@itmin.com Contact: Mr.Parakrama Perera - Director
Manufacturer Item # 1: Rubber Sole Crepe Made out of Natural Latex
---

Cepac (Italy): they are well established manufacturers of mono size, hygiene shoe insoles with a wide network distribution throughout Italy's best shoe stores and supermarkets. Ten different models available in individually rapped pieces or sold in bulk, suitable for men, women & child's sport and casual wear. Address: Via BR Aquaviva Atri (TE) 64032 Italy Phone: 0039 85 8797298 Fax: 0039 85 8797298 Email: tradetask@hotmail.com Contact: C. Vitaliani
Manufacturer Item # 1: Antibacterial mono-size hygiene insoles
Manufacturer Item # 2: carbon, chlorophyll & felt mono size insoles
Manufacturer Item # 3: antibacterial sponge mono size insoles
Manufacturer Item # 4: antistatic mono size insoles
Manufacturer Item # 5: cork & cloth mono size insoles
Manufacturer Item # 6: antibacterial felt mono size insoles
Manufacturer Item # 7: baby insoles
---

Commercial Society FINCA s.a.: manufacturer of boots, rubber soles and fire fighting equipment. Address: 776 Tudor Vladimirescu Street Dragasani 0900 Romainia Phone: 004050830005 or 004092208103 Fax: 004050830005 Email: finca@xnet.ro Contact: Ciocan Cristy /general Managing
Manufacturer Item # 1: rubber boots CE/en347
Manufacturer Item # 2: rubber boots CE/en345
Manufacturer Item # 3: electroisolated booots 10kv
Manufacturer Item # 4: rubber boots for protection with kevlar/steel toe cap steel midsole
Manufacturer Item # 5: tenis shoes vulcanized
Manufacturer Item # 6: rubber soles
Manufacturer Item # 7: fire fighting equipment
---

Cosmos Accessori Metallici sas: Cosmos Metals company is specialised in manufacturing metallic findings for the FOOTWEAR INDUSTRY, LEATHER BELT AND CLOTHING. Their buckles, belt buckles, hooks and decorations are produced according to the Zama die-casting process. They can offer high-quality standards thanks to an internal footwear design, to advanced production plants and to a high-skilled staff. Their products are constantly renewed in shapes, sizes and colors in a non-stop design-innovation process. The product manufacture directly follows the design process and a week-production rhythm allows their customers choosing from a rich and continuously up-dated sample collection. Besides new creations, high quality and short-term deliveries, they can offer their customers a valid assistance for the design and production of customized items. COSMOS METALS places at your disposal the production of over 10.000 articles of buckles-metal trims, belt buckles, buttons and decorations for the shoe-making industry, leather belt and clothing In addition they can supply their products with more than 20 types of galvanic finishes. Address: sp casarano/ruffano km 2 73049 Ruffano - Lecce- Italy Phone# . +39 (0) 833693517 fax +39 (0) 833693440 E-mail: cosmosmetals@cosmosmetals.com Contact: Dr. Claudio Saracino
---
Dongguan Mitime Industry Co. Ltd. (China): Dongguan Mi-time Industry is a professional China manufacturer emphasis on feet health, including design, research & development of shoes components, insoles and other foot care products. Material can be EVA, Ortholite, Memory Foam, PU gel, TPE, Silicone gel, TPR, Poron etc. and top cover can be velvet fabric, mesh fabric, leather fabric or other as per required.
---

Etrusco s.r.l. (Italy): Their company produces welts for shoes, in different materials, like genuine leather, salpa, rubber, e.v.a, which are carefully selected and always of first class quality. They produce also leather bands for the heel covering, in various widths and thickness. Then, leather laces, shankboard (fiberboard) for insoles, and components for the shoe. Address: Via Albinatico 38/40 Ponte Buggianese (Pt) Italy 51019 Phone: 0039 0572 635576 Fax: 0039 0572 931000 Email: etruscoitaly@tiscalinet.it Contact: Ms Silvia export department
Manufacturer Item # 1: welts for shoes
Manufacturer Item # 2: leather band for heels
Manufacturer Item # 3: leather laces
Manufacturer Item # 4: fiberboard for insole
Manufacturer Item # 5: components for shoes
---

Hyundai Artleather Co. Ltd. (Korea): they are a manufacturer of mainly synthetic leather and rubber coated on non-woven fabric in South Korea. They can make the goods according to your request with reasonable prices. They are now mainly supplying their goods to Nike and Adidas. Also they have been approved by Nike (good molding, H/f welding, Hi ply-adhesion, Hi-abrasion etc.). Address: 762-12 Woo 1 Dong, Haeundae-gu Busan 612-021 Korea Phone: 82-51-740-5965 or 82-51-740-5961,2 Email: hdartlea@chollian.net Contact: Hana Choi-Overseas business Dept.
Manufacturer Item # 1: Rubber coated on non-woven fabric
Manufacturer Item # 2: buffed on wet PU
Manufacturer Item # 3: Embossed on wet PU
Manufacturer Item # 4: R/p on wet PU
Manufacturer Item # 5: PVC and PVC on non-woven fabric
Manufacturer Item # 6: Shoe lace (non-slip)
---

Indian Footwear Components Association: Indian Footwear Components Manufacturers Association (IFCOMA) was established in 1992 to bring the Indian footwear component manufacturers on a common platform to help them to understand the various opportunities, growth potential, export initiatives, problems and hurdles to faster growth of this crucial sector. The association sought to support and encourage the member footwear component industries in improving their quality, services and marketability in the domestic and international markets.
---

kitaploglu Leather Limited (Turkey): established in 1960. Before the 60's they were also dealing with leather but not a big establishment to manufacture leather. They are exporting Lining leather for Shoes and split leather in every color, size, thickness and hardness. Address: Haltaga Cad. Vahapbey Sok. No.12/4-5 'stanbul 81300 Turkey Phone: 90 0216 3466504 or 90 0216 3466524 Fax: 90 0216 3466536 Email: kleather@mynet.com Contact: V.Uygur Gezer
Manufacturer Item # 1: lining leather
Manufacturer Item # 2: split leather
Manufacturer Item # 3: industrial gloves
Manufacturer Item # 4: Leather Promotion Goods
---

Lasteks A.S. (Turkey): they are one of the leading and largest knitted and woven elastic manufacturing companies of Turkey since 1980. Their products are preferred by many of their customers for their superior quality and affordable prices. They export their products to Italy, Belgium, England, and Israel. Address: Esenyurt, Hadimkoy Asfalti Uzeri, Hosdere Mevkii, Buyukcekmece Istanbul Turkey Phone: 90 212 672 1093 (6 LINES) Fax: 90 212 672 1098 Email: hgercek@hotmail.com Contact: Haydar Gercek, Export Manager
Manufacturer Item # 1: Elastic Tapes, Knitted and Woven
Manufacturer Item # 2: Waistbands
Manufacturer Item # 3: Shoulder Straps
Manufacturer Item # 4: Elastic Tape for Footwear
Manufacturer Item # 5: Elastic Tape for Furniture
Manufacturer Item # 6: Narrow fabrics
---

PT Indoreamas Wiratama (Indonesia): they are shoelaces and garment accessories manufacture since 1991. experience producing any kind of shoelace and apparel garment with polyester, PP, Spoon, latex, and cotton yarns. They are being supplier for footwear industry whose produce international brand NIKE, Reebok, and Adidas all colors available and and price is always lower than others with export quality and on time delivery. Address: Jl. H. Dogol 8a Jakarta Timur 13440 Indonesia Phone: 62-21-8440016 or 62-21-8613385 Fax: 62-21-8440017 Email: indorea@cbn.net.id Contact: Bowo A Nugroho
Manufacturer Item # 1: shoelaces
Manufacturer Item # 2: elastic string
Manufacturer Item # 3: elastic band
Manufacturer Item # 4: woven tape
Manufacturer Item # 5: eyelet
Manufacturer Item # 6: core string
---

Repoly Resin Corp (Taiwan): adhesive for the shoe industry. R-8530 is generally used in the state of solution solved by solvents which have low boiling points. R-8530 for a number of hydroxyl polyester polyurethanes. These PU have high uniformity and stability. In accordance with the widely differing requirement practical application the grades. R-8530solution itself or with polyisocyanate shows splendid bonding strength between PVC-PVC, PVC-natural leather, synthetic leather, canvas, PU etc. It has outstanding adhesion to PVC materials and good resistance to most plasticizer used for PVC.Chemical com-position mainly linear PU hydroxyl content % about 0.1. Application: Shoe, Paint, Ink, Cloth adhesion. Address: 112-2, Sec. 2, Chung Kong Rd., Taichung, Taiwan Phone: 886-4-27021177 Fax: 886-4-27025577 E-mail: repoly@ms49.hinet.net Contact: Charlie Cheng/marketing Manager
---

Sant Rubbers Limited (India): they are the first and only manufacturer in India manufacturing phylon soles. They are supplying to Reebok, Nike, Adidas, Fila, Lotus Bawa and so many other multinational companies. Address: 373-374, Leather Complex, Kapurthala Road Jalandhar India Phone: 91-181-650042 or 91-181-650743 Fax: 91-181-292647 Email: gbains@jla.vsnl.net.in Contact: Vikas Sood, Manager
Manufacturer Item # 1: Eva Phylon Soles
Manufacturer Item # 2: Jogger Soles
Manufacturer Item # 3: Rubber Soles
Manufacturer Item # 4: Football Soles
Manufacturer Item # 5: Badminton Soles
Manufacturer Item # 6: Hockey Soles
Manufacturer Item # 7: Hawai Chappals
---

Serafini S.r.l.: materials of support and the adhesive tapes for footwear, leather goods and apparel. Serafini Srl is considered for years a leader in the field of supporting materials and adhesive tapes for footwear, leather goods and leather garments. For some materials is a reference point by competing firms. In the wide range of articles, Serafini Srl includes tapes and ribbons for shoes, sandals, boots, sport shoes, woven and nonwoven fabrics, adhesives; pre-cut reinforcement standard and by design, biadhesive tapes for every application; high technology reflective materials for all applications outdoor.
---

Tailine: Founded in 1970, Tailun Enterprise Co., Ltd. specializes in 40 years of experience in the field of non-woven fabrics. It mainly manufactures non-woven products, abrasive materials, household cleaning products, filter media, shoe materials, carpets and floor mats. Address: No.3, Tianchi Lane, Baisha Tsuen, Huatan Shiang, Changhua, Taiwan, R.O.C. Phone # 886-4-7863876 Fax # 886-4-7865224 E-mail: tailinee@ms38.hinet.net
---

Trendware Footwear Components (USA): Shoe eyelets, speed laces, boot hooks, other metal castings and stampings related to the shoe, boot and footwear industries. For over 35 years, Trendware has been providing the footwear industry the highest quality metal components. Their core customers include footwear designers looking for the latest innovative components for their current designs as well as traditional everyday items.
Eyelets
Speedlaces
Hooks and Lacers
Caps, Rivets, and Snaps
Buckles
Lace Tips
Hardware
---

Weifang San Da Jiu Tanning Co. Ltd. (China): they are one of the leading tannery in china, specialized in producing pig lining for shoes. Their capacity of pig grain lining is 1.500.000SFS, pig split lining 800.000SFS every month. Their technology is from Taiwan, their lining are exported to Italy, Germany, Spain and other European countries. It is especially popular in Italy. If you interested in their pig lining, they will be glad to quote you their best price. Address: NO.19 ZE ER Zhuang Road Weifang City 261031 China Phone: 86-536-8666840 Fax: 86-536-8669841 Email: WFSDJ@PUBLIC.WFPTT.SD.CN Contact: MR.J.Q.SONG
Manufacturer Item # 1: P

ig Skin Lining Grain Side for Shoes

Manufacturer Item # 2: P

ig Split lining for shoes
---

YKK YKK North and Central America Group understands that footwear is an important and growing industry. As a result, we offer high-end footwear brands a variety of zippers that provide their products with both a stylish appeal and quality assurance. These include apparel, industrial, medical, automotive, marine and military garments, equipment and accessories. UFI manufactures the metal top buttons that are on jeans and other garments.
Metal Buttons

Rivets

Hooks & Eyes

Boot Hooks and Speed Lacers
What are shoe components? Shoe components consist of the following:
insoles
toe caps
fasteners
threads
tapes
linings
leather
laces
labels
heels
wedges
welts
toe puffs
tacks
straps
mignons
footbeds
and more.

Thank you for using the Apparel Search website to learn more about footwear manufacturing and supplies needed to produce footwear at factories.