A resume is a document used by a person to present their background, skills, objectives, and contact information. A typical resume contains a "summary" of relevant job experience and education. A fashion resume is one that is written with the goal of obtaining employment in the fashion industry.
One size does not fit all when it comes to crafting your resume for a fashion industry job. Writing a resume can be difficult, especially in the highly competitive world of fashion. If you don't think you can handle the task on your own, don't be ashamed. Simply seek help from a qualified fashion resume service. Definitely can't hurt to get more eyes on your resume before you official submit it to your dream employer.
Find services that can help with your Fashion Resume.
You may have interest in the following summaries:
A resume serves as your introduction to prospective employers. Take your time to fine tune your writing before you hit the submit button.
If you search online you can find fashion designer resume templates and more.
You may want to investigate the following fashion resume resources.
How to Write the Best Resume for Fashion (Fashionista.com)
Fashion Resume Tips (Shimmering Careers)
Template.net Fashion Resume Templates
Good luck with your career.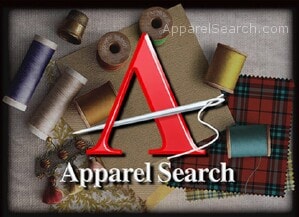 We hope this summary of fashion section has been of help to you.
Thank you for using the Apparel Search website.