A trend is what is stylish or popular at a certain point in time.
Fashion trends are influenced by several factors including celebrity influence, creative explorations, financial buying power, social influence, and many other factors.
What's hot for spring/summer fashion? What is cool to wear for fall/winter? Staying up on the latest fashion trends is important for many people. Is it important to you? If you haven't had time to read the magazines & blogs, maybe you have noticed some of the popular street fashion where you live.
As we get ready to usher in a new season, it's also time to usher in a new set of trends. Keep in mind not all trends are meant for "you". It is important to understand your own sense of style. Don't jump on a trend just because you see others flocking to the fad. Understand yourself: understand your body, your personality, which colors inspire you, and dress accordingly.
Fashion forecasters can use this information to help determine future trends. However, it is most certainly not a perfect science. Predicting the future without a crystal ball is not as simple as you may think.
Fashion designers use many tool when developing a collection.
If you were a trend forecaster, would you be able to predict the most important trends for this year.
Emerging fashion trends are coming. Can you spot them cultivating? If you're the type to shy away from new trends out of fear they're too eccentric, don't be scared. We are sure you will find a trend that is right for you. Are you looking for a softer approach to color for spring with pastels and dusty tones or are you eager for vibrant colors?
See the latest women's fashion trends from the streets and runways from across the globe by surfing the net to view fashion blogs, online fashion magazines, and even check in with your friends on social media.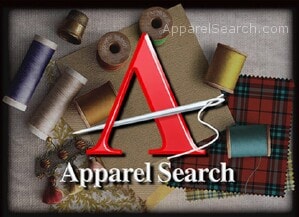 Below are a few tips for staying up to speed with the latest fashion trends.
Fashion Influencers start fashion trends
If you disagree with this seasons fashion trends, you may want to call the fashion police.
Do fashion designers truly formulate the trends? Isn't it a mix of runways, the street style scene, and the best dressed celebs, that alter our perception of what is currently in style.
You may want to visit our fashion tips page as well.
We hope this summary of fashion section has been of help to you.
Thank you for using the Apparel Search website.