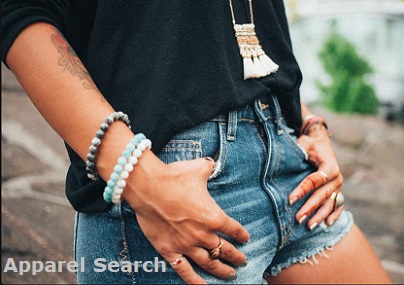 Basix: women's fashion wholesaler.
Tank Tops - T-shirts Shorts
Stretch Shorts Pants
Stretch Pants
Jackets

-

Stretch Jackets
---

Body Activewear: specializes in ladies activewear, gym wear, workout clothing, dance wear, and bikinis. Their designs originate in Brazil, are high quality synthetics, brilliant colors, and attractive cuts that accentuate the female form. Bra tops, halter tops, midrif tops. long sleeve, shorts, hot pants, capris, yoga pants, long flared pants, vests, jackets, and one piece body suits. These items are HOT in Rio and Miami but will sell anywhere. Contact us for samples and catalogue. LOWEST PRICE FOR HIGHEST QUALITY. Dianne Santos BODY ACTIVEWEAR 5600 COllins Ave., Ate. 9H Miami, Florida 33140 Tel: 305 546-7326 or 312 351-0200 e-mail bodyactivewear@yahoo.com
Women's

Wholesale Item # 1

: Activewear

Women's

Wholesale Item #

2: Dancewear

Women's

Wholesale Item #

3: Swimwear

Women's

Wholesale Item #

4: Pants

Women's

Wholesale Item #

5: Shorts

Women's

Wholesale Item #

6: Vests

Women's

Wholesale Item #

7: Jackets
---

Fashion X: Fashion X Specializes in: Wholesale clothing, wholesale women's clothings, wholesale ladies clothing, wholesale dresses, wholesale tops, wholesale jeans, wholesale shorts, wholesale shoes, wholesale heels, wholesale leggings, wholesale handbags, wholesale jackets, wholesale lingerie, wholesale fashions, women's tops, women's jeans, women's shorts, women's accessories, women's wholesale clothing and much more! Address 11117 Harry Hines Blvd Suite 150 Dallas, TX 75229 Phone 972-243-1466 Fax 972-243-1466 E-mail lanasfashionx@gmail.com Contact: Lana
Wholesale Dresses
Wholesale Women's Shirts
Wholesale Women's Jeans
Wholesale Women's Shorts
Wholesale Women's Accessories
---

Golden Ages Group, Inc.: Importer Wholesale for women's clothing. Address: 4621 S Cooper #131-249 Arlington, TX 76017 Phone Number: 214-235-1530 E-mail: michael@goldenages.us Contact: Michael Shen
Thank you for viewing our women's shorts wholesalers page. If you have suggestions on how we can improve this page, please let us know.
You can now return to the women's wholesale clothing page or to the clothing wholesaler main page for additional selections.
If you sell wholesale clothing, you can add your wholesale business to Apparel Search.