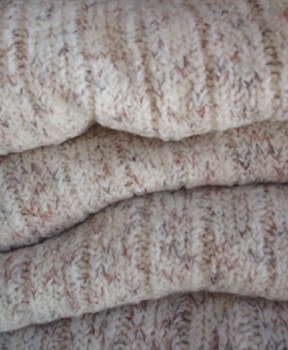 Autumn Cashmere: the year was 1993, when autumn cashmere introduced its very first sweater collection. In less than a decade, they have attained an incredible following in the United States and around the world. The reason for their success is simple - they have always been true to who they are. If you don't already know, you're probably asking, "who you are?" Well they are young, fresh, and innovative sweater company, creating cashmere and cotton sweaters that excite the senses and inspire fun living. Their "not so secret" identity is known by countless fashion minded customers as well as celebrities. The women's collection dances across the visual palette in a kaleidoscope of colors. It takes ones breath away with cute sexy little tops in exquisite young and hip shapes. autumn cashmere also brings joy to the world of fashionable male with its men's cashmere and cotton sweater collections
---

Belldini Belldini has been designing women's fashion pieces since the early 1980's. From the early days Belldini as a company has been dedicated to creating new and exciting clothing for beautiful women. Belldini has gradually expanded from its origins as a specialty producer of Angora sweaters to a full line of women's apparel with an eye on constant improvement. Their line features an array of novelty sweaters, twin sets, special occasion suits and dresses, modern suits, and as always, angora sweaters and coats. To provide today's woman with the finest clothes possible, Belldini thoroughly researches and tests the designs, fabrics, and accessories that go into each garment. Belldini maintains a track record of over 80% sales on originally marked prices at major department stores. Their line is also carried in over 2,000 specialty stores and boutiques world wide.
Women's Clothing Retailer

Women's Clothing Wholesalers

Women's Outerwear Wholesalers

Women's Sweaters Wholesalers

Women's Shirts Wholesalers

Women's Pants Wholesalers

Women's Fur Wholesalers
---

Boulevard Apparel: Boulevard Apparel Group, an Internet leader for branded & non-branded names at clearance prices. They help you, The Retailer/wholesaler, shop smarter by offering top-quality brandnames & generic merchandise at 40-80% off, every day of the week. At Boulevard Apparel group you will find great selections of your favorite brands in all categories, all backed by the warranties and services you would expect. Boulevard Apparel Group over the last 15 years made partnerships with many leading brandname companies, manufacturers, garments contractors & importers. Because of these relationships, they are able to buy products at significant discounts, which then allow them to pass these incredible savings on to you. Address: 1375 E. 6th St. unit #5 Phone: 213-614-1800 Fax: 213-614-1815 E-mail: sales@blvapparel.com Contact: Bessie
Wholesale Juniors Clothing
Wholesale Plus sizes
Wholesale Dresses
Wholesale Clubwear
Wholesale Halter Tops
Wholesale Activewear
Wholesale Sweaters
Wholesale Jeans
Wholesale Skirts
Wholesale Shirts
---

New Wave Trading Co.,Ltd (India): they are a garment trading company in Thailand. Mainly, interested to be exported of all kinds of children's wear, sportswear, sweater, t-shirt, poloshirt, sweater for exporting worldwide. Their main customer are France, Denmark, Italy. They believe that they could offer the competitive price, good quality of product and on time delivery. If you have any inquiry for their price quotation, please feel free to contact them at the following address. Address: 111/103 moo 14 Banwha, Phasrijaroen, Bangkok, Thailand 10160 Thailand Phone: 661-8139919 or 662-4552093 Fax: 662-8026745 Email: ww_wanlaya@hotmail.com Contact: Winnie/marketing Manager
Gender: Children's
Wholesale

r

Item # 1: children's wear
Wholesale Item # 2: sportswear
Wholesale

r

Item # 3: t-shirt
Wholesale Item # 4: polo shirt
Wholesale Item # 5: sweater
Wholesale

r

Item # 6: jean
Wholesale Item # 7: woven pant
---

Spring Import Inc: NY based clothing wholesale company, specializing in women's fashions and wearing apparel. Their products are found under various private label brands as well as their own "Jon & Anna" label. They supply boutiques as well as regional and national chains across the United States. They are designers, manufacturers, and direct importers of women's clothing. Their primary categories include: Tops and Blouses, Dresses, Bottoms, Sweaters, and Plus Sizes. Address: 1407 Broadway, Suite 715 New York, NY 10018 Phone: (212) 575-1888 Email: contact@springimport.com Contact Name: Remi Hu
Women's Shirt Wholesaler
Women's Dress Wholesaler
Women's Pant Wholesaler
Women's Sweater Wholesaler
Thank you for viewing our women's sweaters wholesalers page. If you have suggestions on how we can improve this page, please let us know.
You can now return to the women's wholesale clothing page or to the clothing wholesaler main page for additional selections.
If you sell wholesale clothing, you can add your wholesale business to Apparel Search.
Learn more about women's sweaters.