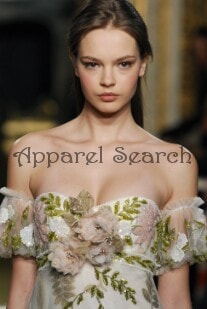 This site was closed and merged into Apparel Search in December 2013.
The Apparel Search Company has launched a website called Fashion Industry Careers. You can view this fashion industry career website from www.FashionIndustryCareers.net
The Fashion Industry Careers website is a guide to find employment opportunities relevant to fashion, apparel or textiles.
If you are searching for a career in the fashion industry, the first place to begin your search is at the employment section of the Apparel Search website. If you can not find what you need from that section, you can try our Fashion Industry Careers website.
The new fashion career site is a directory of the various Apparel Search Company owned employment websites. In addition, the site provides access to job listings compiled by other apparel industry websites and leading job search engines.
Fashion Industry Employees: Please visit our fashion careers website for more information...
Employers: If you wish to hire fashion industry employees, this is actually not the site for you... The fashion careers website is actually only for people that are "seeking" employment opportunities. If you are in fact an employer and wish to locate appropriate candidates, you are welcome to post employment opportunities at the Clothing Industry Jobs website or at the Fashion Job Search site.
Fashion Job Website Owners: If you manage your own jobs website and provide rss feeds, we can possibly add your listings to our jobs site. If you have interest in discussing possibilities, please do not hesitate to contact us.
Check out the fashion industry careers website at FashionIndustryCareers.net