Explore the world of Lucky designs for the little ones you love most. Find stylish clothing for boys and girls.
In 1978, Gene moved to enter into the Los Angeles fashion industry. With partner Michael Caruso he started Bongo and ran the brand for 15 years. After leaving Bongo, Gene teamed up with his old business partner Barry Perlman in 1990 to launch Lucky Brand.[5] Gene & Barry created a brand that is known for the attention to detail put into each pair of jeans. This along with the stitching of "Lucky You" on the fly, accomplishes the goal that Gene & Barry set out to do; to create a product of good quality & good humor.
In 2005, the company expanded its line to include clothing for infants through age 10. In 2006, the company opened Lucky Brand Jeans Kid stores, which exclusively sell their children's clothing.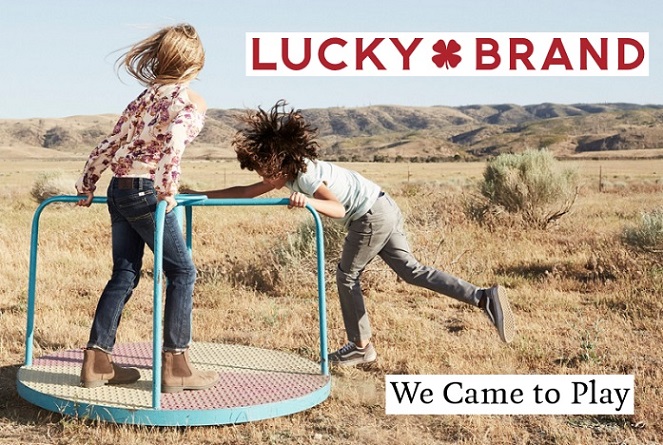 Learn more about Lucky Brand kids fashion.
If you have changed your mind and do not wish to research the brand Lucky Brand Jeans, you can use the search engine on this page to find another clothing label that may be of more interest.
Use our directory to find additional kids fashion brands to research:
You may also find interest in visiting our Fashion Designer Directory section.
Apparel Search is a leading guide to fashion, style, clothing, glam and all things relevant to apparel. We hope that you find this Lucky Brand Jeans page to be helpful.
What ever you are wearing, is in fashion.
Lucky Brand Jeans